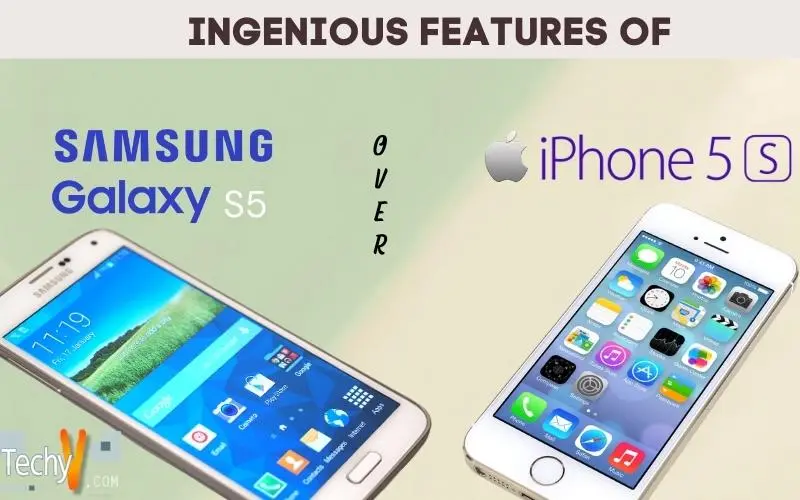 Samsung settled with the habit of packaging a lot of tricky new features into their mobile phones, believing that all the chaos of the past may possibly entice expansive range of users. It started with the release of the Galaxy Note 3, and since then, they started to focus mainly to the enhancement and addition of some new features to every device which are actually beneficial. And up to now, with the release of the latest Samsung Galaxy S5, the company maintains that trend. There are even more features that have been added to Galaxy S5 which are not just helpful but they are totally remarkable. So people started comparing the Galaxy S5 to the most in-demand Smartphone today, which is the Apple's iPhone 5S. So let us try to list down some of the ingenious features that the iPhone 5S doesn't have.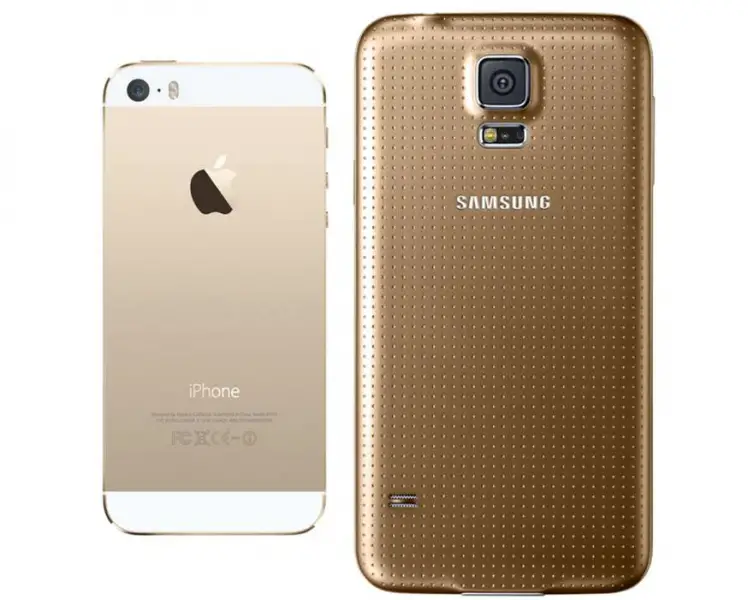 1. iPhone 5S users can be able to use their device as a remote control for specific devices such as Apple TV or there are also some applications that can control some devices like the televisions and Blu-Ray players through Wi-Fi. However, the Samsung Galaxy S5 contains an Infrared Blaster which can control ay types of devices that supports the standard IR remote.
2. The Retina display on iPhone is a plus for this device, but the iPhone screen is very small to be able to watch videos and movies. The Samsung Galaxy S5 can allow its users to watch at 1920 x 1080 pixel videos and movies. iPhone 5S has 1136 x 640 pixels only.
3. iPhone 5S doesn't have an expandable MicroSD card. Apple includes an additional $200 to get an extra 48GB storage. So if you want to upgrade your 16GB iPhone storage to 64GB, you need to pay an additional $200.  While a microSD card for Samsung devices will cost less than $50 only. And luckily, Samsung Galaxy S5 supports MicroSD and MicroSDXC to make it work to up to 128GB size.
4. The iPhone 5S is known to have a good and lasting battery life compared to other mobile phones especially with Android devices. But, it still won't last full day when using heavily. The Samsung Galaxy S5 is an Android device and it won't also last for a day. However, it's a good thing that users can bring an extra battery to replace their batteries if it gets emptied while iPhone users doesn't have this option. They can purchase Power Banks for iPhone devices, but it is a bit bulky.
5. The Samsung Galaxy S5 can persist being in water for at least 30-minutes to the extent of up to 3-feet of water. It has IP67 certification so S5 is designed to be a water resistant phone and taking pictures underwater is possible. While if you crashed your iPhone 5S in 3-feet of water, don't expect that it will still be usable.
6. Both iPhone 5S and Samsung Galaxy S5 comprises with a fingerprint scanner. However, the iPhone 5S Touch ID feature can unlock your device and verify your purchased Apps in the App Store. While on Samsung S5, users can actually pay their purchases with PayPal. And soon they will add more deals with prospective partners.
7. Samsung Galaxy S5 camera resolution has been escalated from 13MP to 16MP encompassing 4K video capture feature. And soon, Samsung will have tons of homemade video content.
8. Various third-party apps can utilize the iPhone camera to monitor the heart rate of the user. But those are not complete as the heart rate monitor feature of the Samsung Galaxy S5. While the heart rate monitoring and logging of data is inaccessible to iPhone's list of third-party apps, S5 users can be able to use the S5 monitor to log the heart rate data.
9. Samsung Galaxy has a Kids Mode app that restricts the kids from accessing the apps. So if you have some photos that you don't want to share with your kids, then this app is best for you, especially if your children always play with your Smartphone. This can also avoid your kids to purchase apps unknowingly or access some adult materials.
10. Samsung Galaxy S5 has an Ultra Power Saving Mode in case your battery runs out. When this feature is enabled, it will reduce the display color and make it black and white, restrain the background processes, kills data running in the background and it  limits the user's access to some apps. You Galaxy S5's battery life will definitely last for 24-hours on standby.