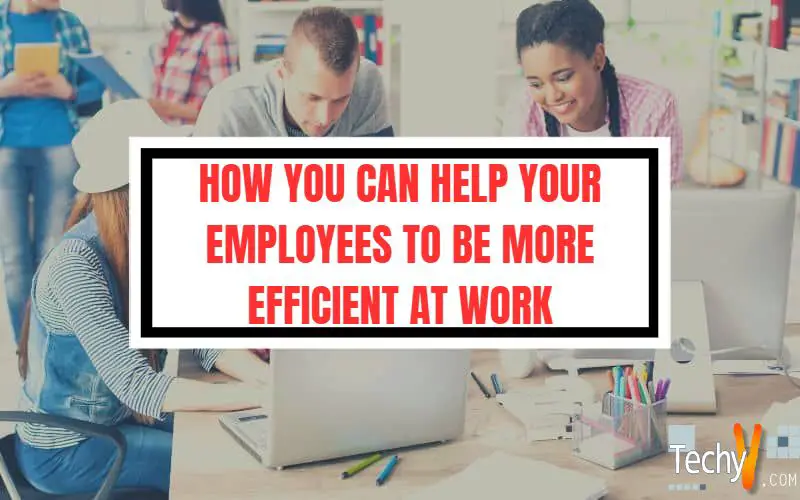 Every business owner wants to improve their business and the amount of work that each member of staff can get done in a working day. However, standing on a soapbox shouting as loud as you can will not get the desired results. In fact, it could very well get the opposite.
But you will be glad to know that there are ways in which you can get the desired results without shouting yourself hoarse or, for that matter, losing your voice entirely.
Enhance The Working Environment
One of the best ways to improve the working environment for your employees is to make sure that everything is well organized and there are no unnecessary items or distractions on workstations or close to hand. This stops disturbances during the working day and keeps your employees' minds on the job in front of them rather than their minds wandering off the subject.
It is also important for the sake of hygiene as well as your employees' working environment to keep all areas clean and safe for them to use. This will involve hiring the services of a cleaner to be present at certain points within the working day and not just when your offices are closed to your office staff.
Provide The Best Software
Providing the best software for your employees to use in order for them to carry out their job roles quickly and efficiently may seem like a 'no brainer', yet there are still businesses that are of the opinion that their employees will have to make do.
As your workloads and indeed products and services that you offer gradually change, it makes sense to check that the software that you have is actually hitting the correct mark that it is supposed to be filling. If it is falling short, you will have to look to obtain new software which will help your employees complete their jobs to a much higher level and a lot more efficiently too.
It is not all just about the software that your workers are using. There are also other areas that will benefit from a software upgrade. These are areas such as your business payroll. Getting your payroll right with the help of the correct software will bring peace of mind to your employees and save them time in having to keep running backward and forward to your payroll department due to there being issues with their wages being incorrect or issues with their tax for instance.
Be Flexible In Your Working Arrangements
Regardless of how you have liked to run your business in the past, it is now more beneficial than ever for a business to offer its employees a form of flexible working. You may say that you have always had a flexible approach with regard to hours which is why some of your employees are working part-time.
However, the kind of flexibility that should now be on the table alongside part-time hours is also that of hybrid or remote working where the job roles allow. This would indeed be very helpful for those members of staff that have dependants at home or at school, or those that have particularly long commutes into the office or place of work. It is no secret that traveling long distances makes employees very tired and can make them prone to stress as well; add to that a full and stressful day at the place of work, and you are not getting the most out of that employee in the circumstances, especially not by the end of an exhausting week at work.