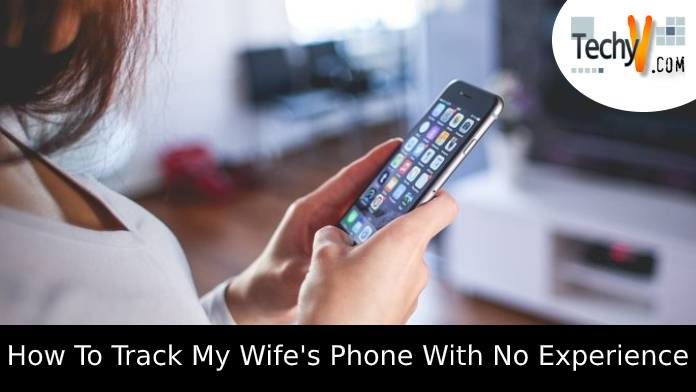 Trust is the foundation of any relationship. However, many partners take this for granted. So, instead of staying faithful to their spouse, they take advantage of the trust that has been invested in them. If you have a feeling that your wife is cheating on you, don't ignore it.
Of course, it's not advisable to confront her without evidence. If you do, you may become the guilty one. So how do you find the proof you need to confirm if your wife is cheating? That's the crux of this post. We'll share illuminating facts on how to track your wife's phone with Spyier with no experience.
Part 1: Why Use Spyier to Track Your Wife's Phone
If you're familiar with tracking devices, you already know that there are many tracking apps in the market. So, why do we recommend the Spyier app? For a start, Spyier is the leading and most effective tracking app when it comes to monitoring a device.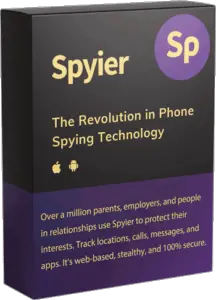 Whether it's an Android or iOS device, the Spyier app is the most powerful tracking app that you can use. It currently has millions of users in more than 190 countries in the world. It has some amazing features that distinguish it from the rest. The app works in stealth mode, which means it can't be detected.
When you activate the app on your wife's device, she can't know that such an app is on her device. It doesn't drain the phone's battery or take up memory space. It's the best secret agent that you can trust to track your wife's activities both online and offline.
The app has been reviewed by many media outlets and it has been featured in different tech platforms. CNET, PCMag, Life Wire, Android Authority, iGeekBlog, and Forbes are some of the websites that have featured Spyier. You don't need any technical experience to use this app.
Part 2: How Does Spyier Do Its Job?
Spyier is a reputable tracking app with numerous features. It has 35+ unique features that give you full access to your wife's phone data. With this app, you can gain full access to the following:
● Call Logs Tracking
If you're wondering about who your wife speaks to frequently on the phone, Spyier will help you get the information. You don't have to ask her or sneak into her phone. Thanks to the call logs tracking features of Spyier, you'll be able to view all call logs on your wife's device.
You'll see both her incoming and outgoing calls and the details of the calls. Spyier lets you view the caller ID, including the name and phone number. It also allows you to see the timestamp and duration of the call. You can view all these through your Spyier dashboard.
● Text Messages Tracking
You no longer have to wonder about whom your wife is texting. Spyier transmits both received and sent text messages on your wife's device to your dashboard. You'll be able to read all her text messages, including the one sent to her and the ones she sent. If she tries to delete any, the app will retrieve it.
● Location Tracking
If you suspect that your wife lies about her whereabouts, trust Spyier to reveal the truth to you. The app works with the in-built GPS of the target device and harvests the location information of the device. It transmits this to your dashboard and you can view your wife's location from there.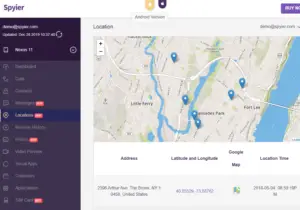 ● Social Media Tracking
With Spyier, you can know everything your wife does on her social media handles. You'll be able to view her social media posts, shared media, and private chats. Spyier gives you full access to her Facebook, Instagram, Snapchat, WhatsApp, and Telegram handles.
● Web Browser History Tracking
Spyier allows you to view her web browser history. If your wife frequents dating sites and other funny websites, Spyier will allow you to see everything. You can see every site she has been too from your dashboard. You can bookmark the websites and store information for future evidence.
● Installed App Tracking
When you activate the Spyier app on your wife's device, you'll be able to view all her installed app. You can see what she does on those apps. With this, you get to know everything about your wife's online activities and you'll know if she's cheating on you.
● Multimedia Files Tracking
When your wife sends or receives pictures or videos from anyone, Spyier transmits it to your dashboard. You'll know the kind of pictures, audio files, and videos that she sends and receives. The ap will also give the details of the sender or receiver.
These are a few of the features inherent in the Spyier app. The software has over 35 unique features and you can explore all from your dashboard. You don't need to root or jailbreak the target device to activate Spyier on it. This is the most advanced feature that you can find in any phone tracking app.
Part 3: Steps to Track Your Wife's Phone with No Experience
Now that you know some features that Spyier offers, how can you use it to track your wife's phone? As mentioned above, you don't need any experience to get started with the app. It takes a few steps to activate and get it running. Here is the step-by-step guide to launching the Spyier app.
Step #1: Visit Spyier official website and sign up for a free account. You need a valid email ID to create an account on the site.
Step #2: Select your preferred subscription plan based on the number of devices you want to monitor. If your wife has multiple devices or you also want to track your kids' devices, choose the Family package. If you want to track a single device, choose the premium plan package.
Step #3: You'll receive the set-up wizard in your inbox. This is the installation process that gives you the full details of the set-up process. You don't have to worry because the process is very simple.
If your wife uses an Android device, you need to install an app. Beware of tracking apps that claim to offer you phone tracking functions on Android devices without installation. No technology enables this. You need to install an app for a tracking app to be functional on an Android phone.
The installation takes a few minutes. Download the app on her device and as soon as you complete the installation process, hide the app icon. This makes the app icon disappear from the list. It starts to work in the background. If someone searches the phone for the app, they can't find it.
If the phone is an iOS device, you don't need to install an app. You only need to input the iCloud credentials of your wife's phone when prompted. When done, verify the details and wait for the verification process to be completed.
After completing the above process, the system will sync your dashboard with the data on the device. You'' be notified when this is complete. Click the 'Start' button to finish the set-up process.
Conclusion
That's all it takes to get started with Spyier. The next thing is to log in to your Spyier dashboard. From there, browse through the left panel and check out the multiple features of the app. You can click on each menu to track data from your wife's phone.