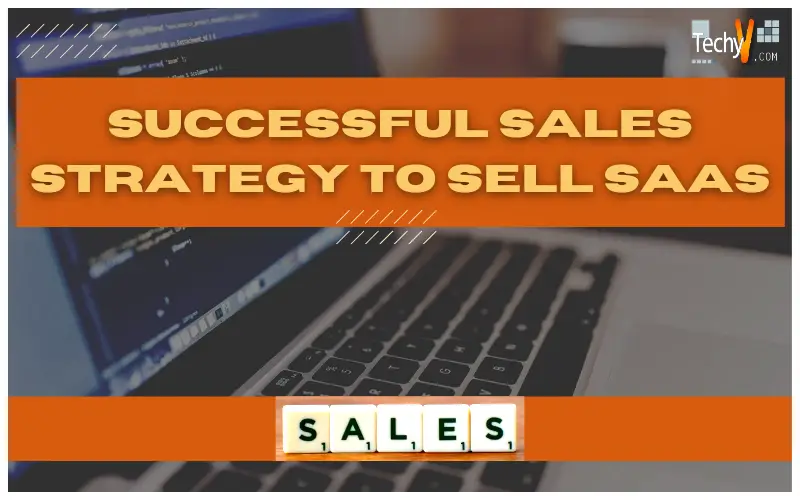 For SaaS businesses to succeed, they must have an effective sales strategy in place. In this blog post, we will explore the core elements of successful SaaS selling and discuss why they are so important. We'll break down different marketing approaches, providing tips and advice on how to tailor these tactics for your business model.
With clear direction and focus, you can take advantage of all that technology offers and develop a comprehensive plan for realizing administrative objectives with each sale opportunity. Let's begin by taking a closer look at building a successful SaaS sales operation from scratch!
Why are SaaS sales different from other types of sales?
When working directly on or through channels, it is usually expected to sell physical or services delivered directly within a couple of weeks of purchasing a particular piece. It is not valid for SaaS. As a company outside its network supports SaaS it is usually priced at a very competitive level. A longer sales cycle and more detailed contact with sales and marketing are required. Marketing keeps leading nurtured to the point of sales qualified. A sales representative then contacts the customer to discuss the upcoming steps. A sales lead does not mean they have to buy and are ready to go to a demo.
5 Different SaaS sales models
Selecting the ideal SaaS sales model can give you more options for sales reps, including closing time. The model you select varies depending on how you want your SaaS product to work.
Subscription-based: customers pay a recurring fee for access to the software on a monthly or annual
Freemium: a free version of the software is offered, but customers must pay for additional features or
Per-user pricing: customers pay based on the number of users who will access the
Pay-per-use: customers pay based on the number of times they use the software or the amount of data
Perpetual Licensing: customers pay for a one-time license to use the software indefinitely, with the option to pay for updates or support.


The SaaS sales cycle explained: 7 key stages

The sales cycle involves the process of entering into a closed transaction. Understanding the SaaS sales process helps with preparing the right revenue forecast. You must understand many important elements, which are outlined below.

The Saas business cycle includes all the steps from creating and qualifying leads (i.e., an estimation of prospects interested in you and if you can make a sale with these prospects). The basic steps are almost identical regardless of how often a SaaS sales model your business utilizes.

Prospecting: identifying potential customers and gathering information about their needs and pain
Qualifying: determining if a potential customer is a good fit for the product and has the budget and authority to
Presenting: showcasing the product and its features and benefits to the potential
Demonstrating: providing a live or recorded demonstration of the product to the potential
Handling objections: addressing any concerns or objections the potential customer may have about the
Closing: securing a commitment from the customer to purchase the
Onboarding: providing training and support to the customer to ensure they can successfully implement and use the product.


How long is a SaaS sales cycle?

The length of a SaaS sales cycle can vary depending on several factors, such as the complexity of the product, the size of the potential customer, and the industry in which the customer operates.

On average, a SaaS sales cycle can range from a few weeks to several months. However, it can be shorter or longer depending on the specific circumstances.

It's important to note that different stages in the sales cycle can take a different amount of time, for example, the prospecting stage may take longer than the closing stage. Additionally, it's not uncommon for a sales cycle to take multiple iterations with the same potential customer before a deal is closed.

The SaaS-Sales cycle length varies according to the deal's yearly contract value (ACV). The average sales cycle durations are 84 days with ACV. If your ACV is below $5000 this cycle is about 40 days long. ACVs that exceed $100K can last 170 days – roughly 5 and a half months. Sales reps do not control the duration of sales cycles. But as SaaS owners, you can reduce your turnaround time by reducing your time on the site. If your sales cycles take too long, cut your 30-day test period to 2-week periods. Bring in someone who can help communicate complex software offerings better.

How to improve the SaaS sales cycle?

We can now optimize SaaS sales processes in order to achieve maximum sales results. We'll cover four ways to sell reps:

Optimize your lead generation: By identifying your target market and creating targeted marketing campaigns, you can increase the number of qualified leads that enter your sales
Streamline your qualification process: By creating a systematic way to qualify leads, you can quickly and accurately identify the most promising opportunities and focus your efforts on
Use automation tools: Automation tools can help you streamline your sales process and focus on the most critical
Provide a personalized experience: Personalize your sales pitch and product demonstration to the customer's specific
Use data and analytics to improve your sales process: By tracking key metrics such as conversion rates and average deal size, you can identify areas where your sales process needs improvement and make data-driven
Use CRM software: CRM software can help you manage and track your interactions with leads and customers throughout the sales
Continuously train and educate your sales team: Regularly training and educating your sales team on the latest sales techniques and product updates can help them become more effective at closing
Offer a free trial: By offering a free trial period, your potential customers can try your product before they buy, reducing the risk for them and increasing the chances of closing the deal.


Top 10 Metrics in SaaS sales model

Monthly Recurring Revenue (MRR): A key metric that measures the revenue generated from customers
Customer Acquisition Cost (CAC): The cost of acquiring a new customer, including marketing and sales
Lifetime Value (LTV): The projected revenue a customer will generate over their
Gross Margin: The difference between revenue and cost of goods sold, expressed as a percentage of
Churn Rate: The rate at which customers cancel their subscriptions or stop using the product.
Conversion Rate: The percentage of leads that convert into paying
Sales Funnel Metrics: Metrics that track the progress of leads through different sales funnel stages, such as the number of leads that reach the demo stage or the number of deals that are
Net Promoter Score (NPS): A metric that measures customer satisfaction and loyalty by asking customers how likely they are to recommend the product to

Sales Productivity Metrics: These measure the efficiency and effectiveness of the sales team, such as the number of calls or meetings per day or the number of leads generated per
Upsell and Cross-sell Metrics: These track the success of upselling or cross-selling efforts, such as the number of customers that upgrade their subscription or the number of additional products sold to existing customers.

 

Conclusion

All in all, a successful sales strategy is essential when it comes to selling Saas products. Developing a solid revenue model, leveraging targeted advertising campaigns, and keeping track of trends can help businesses maximize their marketing efforts and increase customer loyalty.

Additionally, actively listening to customer feedback, utilizing AI-based sales tools, and having an integrated sales platform are other important ways to boost conversion rates. Remember to keep up with industry trends, as they can give you the edge in helping you achieve your financial objectives. With these factors in mind and an effective sales strategy in place, there's no doubt that selling Saas products can be an excellent way for companies to generate sustainable income and drive growth.