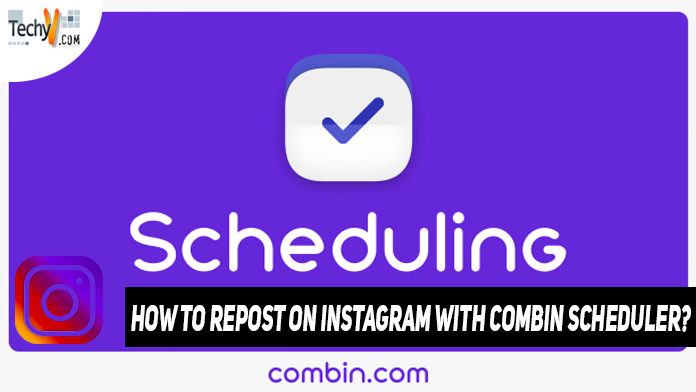 Instagram reposts or regramming is what the native app lacks so much. Whether you're an entrepreneur who wants to share user-generated content with your audience or a regular Instagram user who found something interesting on Instagram, you can't share the content without any third-party tool, either mobile or a desktop one.
But fortunately, there are solutions that can help you with reposting Instagram publications. And Combin Scheduler is the desktop app that will assist you with this.
How to repost on Instagram with Combin Scheduler?
First of all, you need to download and install the software on your computer. It's free and totally safe to do. Combin Scheduler is compatible with Windows, macOS and Ubuntu.
When you install the app on your desktop, log in with your Instagram account you want to manage at a time.
Then open Posts tab, press the Add New Post button and choose Repost. All you need to do after is copy and paste an Instagram post's URL you want to regram. The caption will be uploaded automatically. You can also add the link in bio, hashtags, tag other users and a location.
Pick up time and date when you'd like the post to be published and you're good to go! The repost will appear on your grid. You can also click the icons below the image to add, remove or change the repost badge location. Enable the White Badge switch to change the badge colour from black to white.
Keep Scheduler launched until the repost is up on your Instagram account If the look of the opened app window annoys you, leave the Scheduler running in the background instead of quitting it.
At the menu bar, click Tools > Preferences. Enable the setting Run Combin Scheduler in the background when it's closed. After that, Scheduler will be minimized when you click X to quit it.
What else can Combin Scheduler do for you?
Apart from regramming, Combin Scheduler lets you plan and auto-publish Instagram posts and Stories for hours, days, weeks and months ahead. But even these are not everything Combin Scheduler has to offer.
With the app, you can also do the following:
●Plan posts and Stories to be auto-published later or instantly.
●Edit images' size and fit them to the Instagram aspect ratio.
●Tag locations and other Instagrammers.
●Add link in bio when planning posts or Stories.
●Upload Stories in bulk.
●Style your grid layout and control how it looks.
●Manage up to five Instagram posts.
Try Combin Scheduler now for free to streamline the Instagram content creation!