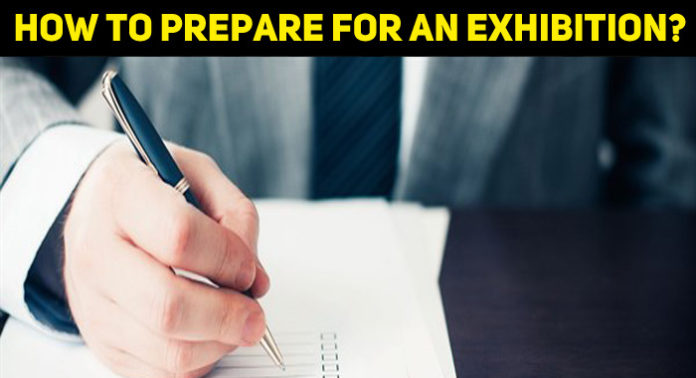 An exhibition is a unique and versatile event in which all marketing tools can be used. Often, participation in an exhibition does not require huge expenses. Still, proper and responsible preparation for the exhibition can achieve significant results: increase sales, introduce new products or services, improve your company's image, form a network of dealers or distributors, study the market, etc.
There are many reasons why you should take part in an exhibition.
Trade exhibitions are an opportunity to:
conclude contracts with potential partners
bring a new product to the market
find new customers and partners
develop a new line of business
stimulate personnel activity
get information about the current market situation
support local sales agents
meet business partners, etc.
Exhibition preparation
How to run your exhibition effectively and get the best results?
Tips and recommendations for exhibitors:
First of all, you need to define specific and realistic objectives you intend to achieve through participation in the exhibition. The most common ones are:
to present a new product or service
expand your customer base
find new partners
introduce your company
analyze a particular market segment, etc.
Once the main objectives have been defined, it is good to draw up a plan for achieving them, selecting suitable tools, and preparing exhibitors for the exhibition. No doubt you know the basics of marketing and advertising very well, and we wouldn't like to repeat the simple truth, so we will give you just a short example to illustrate.
In case your company is new to the market, it would make sense to emphasize the stand – to draw as much attention to it as possible. To do this, you can reserve a "favorable" location on the plan in advance by researching the entrance to the pavilion, toilets, food outlets, i.e., the places where visitors congregate. It may be useful to find out where industry leaders and competitors are located.
How to decorate your stand
A new exhibitor's stand should be eye-catching and colorful. You can use colorful pasting, illumination, bright banners, beautiful and stylish furniture to decorate your stand. You may check the design of the uniform with free tshirt mockups.
An exhibition stand is the face of a company at an exhibition. It characterizes its position on the market, its potential, ambitions, and possibilities in many ways. Therefore many exhibitors are oriented towards constructing an exclusive stand.
You can use additional equipment for exhibitions to decorate your company's exposition: collapsible exhibition constructions or a mobile exhibition stand. If the exhibition and budget format allow, exclusive stand construction will help achieve the desired effect.
Before the exhibition, hold a training session for your employees, explaining to them the aims of participation in the exhibition, the function of each of them, who represents your target audience, etc. Making your employees aware of the purposes of participation, methods, and principles of work at the exhibition can turn your stand from an ordinary "showcase" into a platform for promotion towards new customers and new markets.
Employees should be communicative and well-informed about the firm's activities, products, and services. It is excellent if they are experienced salesmen. A variety of people attend an exhibition. So, know how to spot a visitor and keep his or her attention, which is an important part of the show's success.