Everyone knows how irritating it is when the computer takes a lot of time to complete a simple task. It becomes even more troublesome for a gamer who has finished tiring office chores and is headed to enjoy quality game time on their PC.
What should they do in this case when no IT technician is available at the time? To avoid such situations, one must be able enough to fix the issue on their own. No matter how expensive the PC is, it is inevitable that it will get slower at some point.
One can enjoy the same quality game experience on a gaming desktop for 500. The need is to know how to optimize the slow windows computer without requiring a professional's help. Following are some of the easy ways for PC users to resolve this issue in just a few steps:
Update Windows And Device Drivers
First, they have to check for the updates of windows and other device drivers. In most cases, computers slow down when the window is outdated or has malware in it. Install a new window and look for the updated versions of drivers after that. Both these steps can speed up the PC and also update its overall performance.
Restart The PC
Most of the issues of any smart device including computers can be resolved by restarting the device. There are many programs, applications, and web browsers that open automatically when the PC starts. Try to close some of these applications and notice if that works. If not, restart the PC and open the programs only that are needed.
Remove Malware & Viruses
Another major reason for slow computer speed is viruses, malware, adware, and spyware. Remove them at the earliest as these slow down the PC and risk your data and information.
For this purpose, there are many anti-virus applications available online. The majority of them are free and don't require any subscription charges. But if the user wants higher security features, he or she can go for premium tools as well.
Remove Unnecessary Files
Storing unimportant files can also lower the speed of computer functioning. The users should take some time and look for such useless or unused files on their computer. Cleaning them will not only speed up the PC but also make space for useful files. They can use specific cleaning applications for this purpose that are easily available online.
Disable Visual Effects
There are certain windows built-in visual effects like slides, fades, and windows animation, etc. These can be disabled from the settings as described below:
Search for "performance" in the taskbar search box.
Go for "adjust the appearance."
For the option "visual effects," select the customized setting.
Doing this might reduce the visual appeal of windows. But it will definitely make a positive impact on the working of a slow windows computer. This feature of visual effects can be customized according to users' individual preferences.
Install A Different Web Browser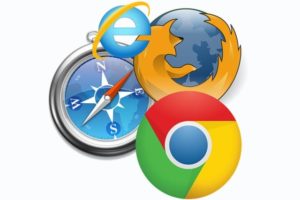 Sometimes a web browser is found to be the culprit in slowing down the PC. The reason is too many tabs and windows open on a single browser. That makes the PC work slowly, even when performing an easy task.
If the user finds this reason valid, it is necessary to install a new browser for their computer. Also, the number of tabs and programs opened at a time should be minimized as much as possible. These minor adjustments can make a considerable difference in the working of a computer.
Bottom Line
There may be different reasons behind the slow working of the PC. In most cases, it can be sorted out by some easy adjustments that anyone can make. For this, one must be familiar with the basic computer functions and some tips and tricks mentioned above. So, they can fix the issue quickly on their own.