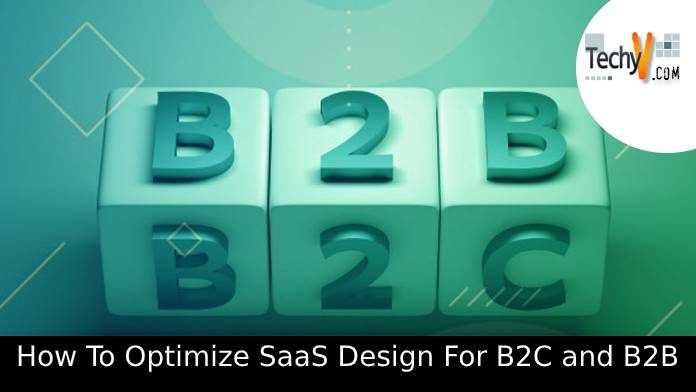 Over the past several years in the cloud computing world, SaaS software has enjoyed a stunning rise in popularity amongst consumers and businesses. Providing for several vital needs and wants, from complex financial and communications logistics to on-demand entertainment and food delivery services, the world of SaaS development is poised to continue increasing well into the future.
This growth will provide numerous opportunities for optimizing SaaS interface design, which could serve as a distinguishing factor when comparing and contrasting one SaaS application with another. While the design needs of distinct individuals and entities will vary, one of the most important considerations to take into account first is whether the SaaS software will be for B2C or B2B. This consideration is important because SaaS design will generally adhere to certain traits for B2C SaaS and particular traits for B2B SaaS.
B2C
When it comes to optimizing SaaS design for a B2C service, the customer is of the utmost priority, which means knowing all their current needs and imagining all their future potential needs will be of paramount importance if the goal is to secure long-term loyalty. An enormous array of B2C SaaS programs is available on the market now, and the stiff competition means that understanding your target market's psyche will be more critical than ever to distinguish yourself.
At the same time, an advantage of the B2C service is that the end-users, or customers being courted by businesses, tend to have a more casual mindset, which means that B2C SaaS programs need not be overly complicated. In fact, the simpler the design, the more user-friendly it likely is from a B2C perspective. B2C SaaS programs also offer the opportunity for creativity and excitement, which means B2C designers should have an especially creative mindset.
B2B
In contrast to B2C, B2B SaaS apps pertain to enterprise software or SaaS that serves as beneficial for an entire enterprise. Consequently, B2B SaaS apps have different use cases than B2C apps would, and they also include more challenges, at least in terms of technical complexity. In addition, B2B SaaS programs tend to have much longer product cycles that run asynchronously, or at different times.
In contrast to the B2C mindset, the B2B mindset tends to be very serious, and technical complexity is oftentimes key. For this reason, the B2B SaaS interface design tends to place a much higher priority on new technical features over enhancing the user experience. A good example of this includes complicated employee payroll systems, where numerous features, which can oftentimes be quite confusing, take precedence over ease of use for the employee. Certain CRM software can function in a similar manner, and the complexity is all the more challenging when compared against standard B2C SaaS programs. Thus, when designing an interface for a B2B SaaS program, it is helpful to highlight the advantages to dubious stakeholders, assuring them that a less than optimal user experience may be well worth the additional revenues accrued.
The Commonalities
While optimizing SaaS design for an application, whether it provides primarily B2C or B2B services, it is important to keep the differences in mind, namely the challenges associated with them. At the same time, both B2C and B2B interface design involve the same principles of good design, in terms of functionality and aesthetic considerations. In addition, having a strong understanding of your customer, whether it is an individual or an enterprise, will be a critical factor in optimizing the success of your SaaS design.