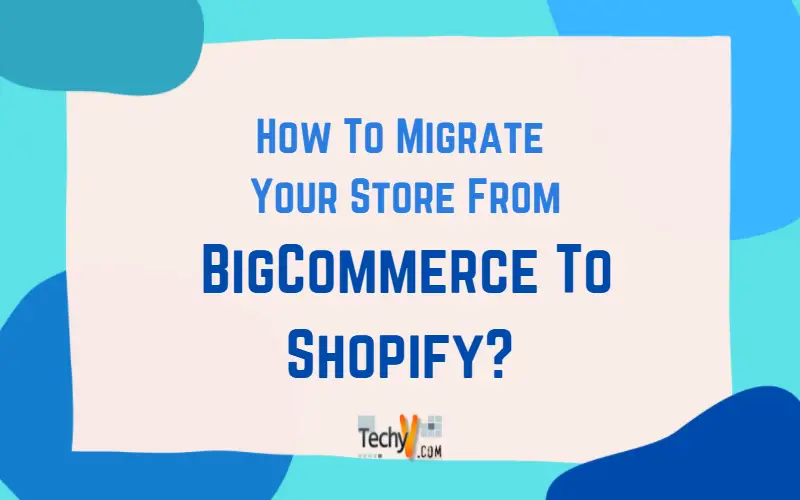 Migrating a fully operating eCommerce store from one platform to another is time-consuming and requires attention to numerous details. The movement of data like products, customers, and orders across platforms and the security of the data being moved are the most important considerations. BigCommerce and Shopify are two of the most popular and capable eCommerce platforms in the world using BigCommerce to Shopify Using Cart2Cart. As a result, migrating your store between these platforms will be difficult and will necessitate the use of a powerful tool! Using Cart2Cart, connect BigCommerce and Shopify.
BigCommerce is a prominent eCommerce platform that enables merchants to sell more at every business level. It is one of the most popular eCommerce systems on the market, allowing users to create online stores with tremendous performance and scale effortlessly with the technology they can trust.
Why Shopify is preferred over BigCommerce
Shopify is the world's largest and most widely used e-commerce platform, with over 1,000,000 enterprises in 175 countries. The e-commerce platform was created specifically for online stores and point-of-sale retail systems. It allows online merchants and store owners worldwide to integrate essential e-commerce tools into their businesses to simplify the process of running a small merchant online store, including purchases, discounts, distribution, and customer experience tools.
Advantages of migrating your store from BigCommerce to Shopify
Shopify's most significant advantage over any other competing eCommerce platform is a large number of eCommerce plugins and extensions. Many BigCommerce store owners prefer to transfer to Shopify because of this and other apparent benefits of having an eCommerce site on Shopify. While migrating your fully operating store between two major platforms may appear to be a complex undertaking, there is a way to make it as simple as possible for you!
Cart2Cart is a popular platform that allows you to migrate your shopping cart across two different platforms! The tool enables you to do a secure, completely automated migration from your BigCommerce store to Shopify in just a few clicks. The entire data transfer process is comprised of only four simple stages and requires no technical expertise. All of your eCommerce data, including commodities, customers, orders, categories, reviews, and other vital elements, is seamlessly transferred between the two platforms within a few hours.
Introduction of Cart2Cart
Cart2Cart is a robust online shopping cart migration technology that automatically enables store owners to migrate full-scale data from one store to another. Cart2Cart supports over 80 carts and automatically transfers the necessary entities from your BigCommerce store to Shopify or any other platform. Store owners may move everything across the two platforms, including products, orders, customers, etc.
You won't need any technical skills to migrate data between platforms if you use Cart2Cart, and you won't feel the need to employ someone to do it for you. Get all of your store's data converted in just a few hours, with no data loss, relationship breakdown, or the time-consuming manual import and export process.
Cart2Caart makes data conversion from your BigCommerce store to Shopify a breeze, with only four simple steps to complete the process. Follow the procedures outlined below, and you'll be done in no time.
Connect your Source Cart
Creating something comparable to a bridge that can export data from one platform to another will be necessary. Before converting, make sure you've defined the data you want to convert. We can upload the data to WordPress using cart2cart, which will operate as a bridge. For BigCommerce, type your new Store URL. Download the Link Bridge and place it in your WordPress root folder, or let Cart2Cart handle it for you.
Set up Your Shopify Store
You must provide the Shopify destination URL for the migration. To use Shopify, you must first install the Cart2Cart extension, which will take you to the next step. It is suggested that you set up migration in Shopify. The downloaded file from step one is posted by clicking "adding." In the final sub-step, import the downloaded file.
Select the Data to be exported
At this point, you will be able to choose which entities you want to move to your Shopify store. You will also have the option of selecting from several additional options. Select the data categories you wish to migrate, compare them to the Shopify styles that correspond to them, and choose other migration parameters.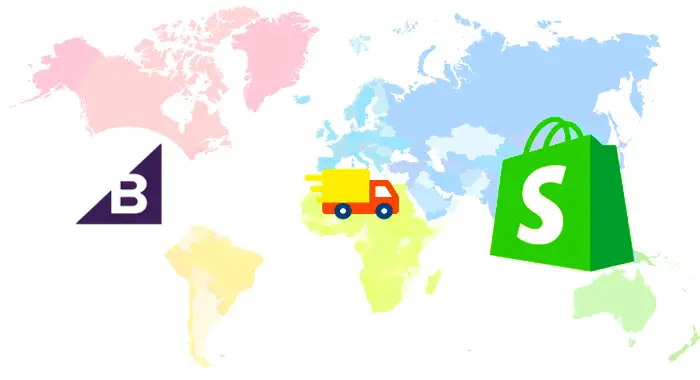 Launch Full Migration
Launch the free Demo to see how Cart2Cart works. If the Demo Migration yielded satisfactory results, the next step is to move your whole store from BigCommerce to Shopify. Double-check your entities and make sure you have enough finances before you start. Now select "Start Full Migration" from the drop-down menu. Continue with Full Migration, and you'll have your new Shopify store up and running in no time!