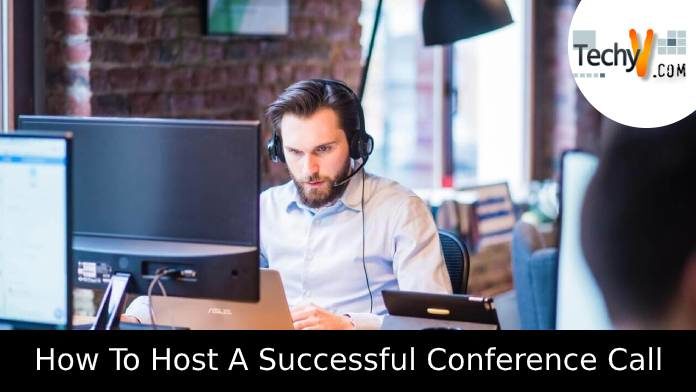 Conference calls are often the dread of the office. No one ever seems to use an agenda, the call drags on for what seems like hours, and the poor audio quality makes it that much more difficult to get through the call in a timely manner. If only there was some way to address these issues and make conference calls more efficient, productive, and less dreadful all around.
Luckily for you, we're something of an expert in improving team productivity and communication. Conference calls can be the perfect way to set new goals and projects, catch up on news, and stay in touch with long-distance team members; but hosting a productive conference call starts with these steps.
Ditch The Landline
Alright, you dinosaur. It's time to move into the 21st century and ditch the landline for good. Landlines are an item of antiquity; a relic of a time long since past. We're in the digital age now, and even phone calls can be placed over a web connection. Not only are these calls more secure, but they're also much more practical since you won't have to set up a landline phone and pay ridiculous prices for long-distance or multi-caller conference calls.
Online meetings with screen sharing, the ability to record calls, mute individual callers, and more, simply outperforms a simple landline connection. If the price difference isn't enough to move you away from landlines, consider the fact that many businesses are moving away from hard connections in favor of wireless and web-based phone services. There may come a day when you're the only business in your network still using landlines!
The ability to record your calls is, by itself, a good reason to utilize online calling services. With a landline, you'd need special hardware to record your calls. If you use online conference services, everything is saved to the cloud, and easily accessible through the service's interface. You won't look back once you've made the switch; online conference services are simply more efficient and cost-effective than landlines!
Always Use An Agenda
One of the most common mistakes that makes conference calls dreadful is the lack of an agenda. Jumping into a conference call without an agenda is like jumping on the road without a map; you're going to end up off course, wandering around aimlessly trying to find your way again.
A meeting agenda doesn't need to be created with fancy templates (although, these are nice) or special software. It can be as simple as a hand-written list of items you must cover during the conference call. With ana agenda, you'll be able to keep your callers focused and streamline the meeting so it stays on schedule.
After all, who wants to sit in a conference call that drags on and on for over an hour? An agenda should include items to cover, participants in the call, and the time/place of the call. "Place" simply refers to the call-in number or web link, since you're not meeting in person.
Don't Be Afraid To Interrupt a Droner
We all know someone who drones on and on in a conference call. It takes forever for them to get to their point, and they'll often shift to a completely different topic during their speech! They don't do this intentionally, but it's nonetheless distracting and serves to make the call even longer and less productive.
It's ok to interrupt someone that's droning on about last night's game or the goals you're looking to reach this week. You don't need to be rude; simply say "Thank you for your input, but we really must be moving on" or something along those lines.
Interrupting someone who's speaking is usually frowned upon during meetings, but there comes a time when you must move on to keep the call on schedule and cover all of the topics you have on your agenda.
Don't Forget The Quiet People
Some people are better at speaking up than others, but that doesn't mean the quiet ones should be excluded from the conversation. The quiet callers are usually the ones who are listening to the most intently and may have some valuable input. Be sure to include them, calling on them to give input if they've been too quiet for any length of time.
Monitor The Conversation
It's all too easy for a conference call to devolve into an argument about company policy, goals, and productivity, or whose team is going to win next Friday. Be sure to pay close attention to the conversation(s) that are occurring, so you can address any side conversations or distractions that may develop during the call.
Conclusion
Better conference calls are at the tip of your fingers, as long as you're using the right tools, staying focused, and knowing when to call on quiet people and silence the loud ones. Be sure to always use an agenda for maximum focus and productivity!