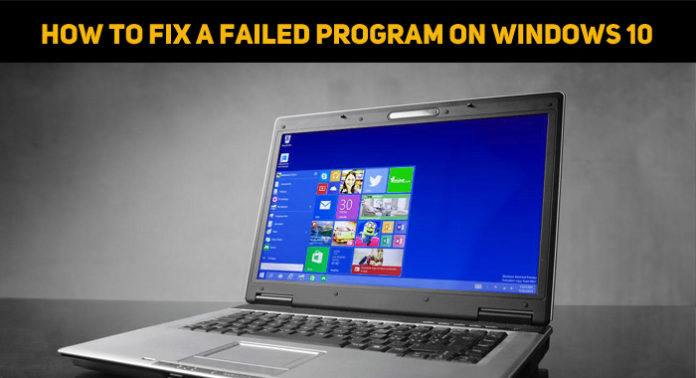 When you use a computer, programs should be very responsive to make your user experience good. But sometimes, the programs fail to open. This article will help you fix such issues when they occur.
Windows 10 is the most user-friendly of all the Windows operating systems. Unfortunately, it still faces significant problems as it is not entirely immune to some issues.
Fortunately, you don't have to be an IT genius to fix some problems. Just try some of the steps we have suggested below. If you need to recover uninstalled programs on Windows 10 instead, follow the link for more details on how to proceed. You can use Disk Drill recovery software by CleverFiles to make the work easier and faster. Otherwise, look at some of the best methods to fix programs on Windows 10.
Method 1: Check For App Updates
If you can't open a program successfully, the first fix to try should be to update it to operate appropriately. Fortunately, you can update windows ten apps much easier and faster.
Open Microsoft Store by typing "Windows + S + Store" on the search box. Once it opens, click on the three buttons next to the user icon on the top-right corner. Select "Downloads and Updates."
You should see a list of installed applications in the open Window. Click "Get Updates" to update all the applications with available updates.
Once the program is updated, try opening it again to see if the problem is resolved.
Method 2: Update Windows
If the errors persist even after trying method one above, maybe the problem is your Windows system. If your Windows system is outdated, most of the programs running on it will not open successfully.
OS updates will help you fix bugs, security flaws and even recover deleted programs. Also, it enables you to streamline the user experience.
To do this, open "Settings," then "Update & Security," and finally "Windows Update." Available updates will be displayed in the Window to the right. You will need to tap "Restart now" to initiate the process if prompted. Once the update is complete, or there are no updates to install, you will see a "Windows is up to date" message.
Method 3: Restart PC
Sometimes when you attempt to open specific programs, they may fail due to corrupted file errors. This may be due to errors when the computer is not booted correctly.
Turning the PC off and back on again may help fix the problem. Try restarting the computer to solve the problem.
Restarting a PC is a simple process. Here are the steps.
Step 1: Tap the "Start" menu and select the "Power" icon.
Step 2: Choose "Restart" and wait for the PC to restart.
Once your system comes back online, check the applications that previously had problems before moving to anything else.
Systems restart solves major problems on PC, and your programs should now be able to open successfully. However, if this does not help, you may need to shut down the computer for a few minutes before turning it back on.
Method 4: Run The Troubleshooter
If you still can't open some of the programs successfully, you may need to test the troubleshooter.
Windows 10 comes with several in-built tools to help troubleshoot s number of common Windows problems.
To use the troubleshooter, go to "settings" and then "Update & Security." Select "Troubleshooter" and choose "Additional Troubleshooters."
Scroll down the page, select "Windows Store Apps," and tap "Run the troubleshooter" beneath the box. Ensure your user account is enabled. You can also activate it in the prompt.
Allow the troubleshooter to run and fix some of the available problems. Once settled, it will return a report with the issues resolved. It may require that you restart the PC to complete the process.
Method 5: Use The System File Checker
If you still can't open specific programs on your PC, it may be the right time to check the files with the System File Checker. This will help you identify missing or corrupted information.
Type "Windows + R" followed by "cmd" and "Enter" to open the command prompt screen. Type in "sfc/scannow" and give your PC time for the system scan to complete. During this time, the System File Checker looks for corrupted files and attempts to repair them.
Other methods that can yield good results include utilizing versatile data recovery software for Windows 10 users. With some of the best data recovery software, repairing non-responsive programs is more accessible.