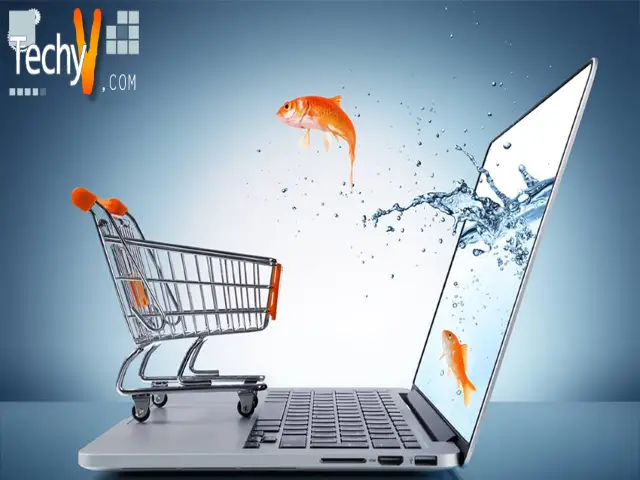 A good domain name is important for any website, but it's especially important in the world of eCommerce. A strong domain name makes your business easy to find and, more importantly, easy to remember. But choosing a decent name can be tricky, especially since there are so many domains that have already been purchased. Worse, there are so many companies out there willing to sell you a domain that selecting a domain reseller or registrar can be a chore unto itself. Below is an easy, three-step process to help you find the best domain for your eCommerce business.
1. TLD
Before you even start thinking about the domain name itself, you should consider what you want your eCommerce site's TLD to be. TLD stands for Top-Level Domain, and it's the part of the URL that comes after the period. So, for example, the most popular choice of TLDs for eCommerce sites is .com. The popularity of this TLD is enough to consider it, but because it's so popular, choosing this TLD can greatly increase the cost of your domain.
There are a lot of TLD options out there, so if your business has a specific niche, you may want to look for TLDs like .clothing or .photography. If you want to make it clear that your site is an eCommerce site and not a personal website or blog, you can consider a TLD like .store or .shop, which are often far less expensive and less common than the coveted .com.
2. Choosing a name
You want your site to have a name that's both recognizable and memorable. Anything too common (e.g. isellshoes.shop) is recognizable – the purpose of your business is extremely clear, and you have both the keywords "sell" and "shoes" in the URL. However, it's so generic that it's not necessarily going to stand out in the customer's mind. The last thing you want is for a customer to do some browsing on your site, leave the page, and then not be able to remember what your site was called ("I think it was something like shoesforsale.com?"). If shoesforsale.com is an actual website (likely), you just lost a customer. On the other hand, you don't want something so wacky that it's difficult to spell or pronounce.
Short and simple is usually best for URLs. If possible, try to keep your domain under three words. The fewer people have to remember, the better. New and potential customers who are not necessarily familiar with your service are not necessarily going to be able to remember something long and complicated. For the same reason, you want to the domain to be easy to both type and pronounce. Word-of-mouth recommendations are just as important for your business as internet ads and search engine hits. If you find yourself having often having to spell out your domain name over the phone, this is a good signal that it's too complicated.
 If you're stuck, there are some good domain name generators out there that can give you some ideas based on the keywords you enter or the name of your business. There are many that are even optimized for eCommerce sites.
3. Registering your Domain
The final step in the domain selection process is registering. The easiest (and often cheapest) way to register a domain is to get it through your web hosting service, many of which are resellers overseen by a registrar or are registrars themselves. If you simply want to purchase a domain name directly, and don't need or want the additional web hosting services, there are several reputable marketplaces out there. If you're unsure which company to purchase with, consider the price and the renewal period. This is especially important for you as a business person because if your domain name expires, it goes back on the market and can be purchased by someone else.
Another thing to watch for is the registrar's transfer policy. Most places make it easy to transfer domain names from one registrar to another, so if the seller you're looking at seems to be making it complicated or charges an extra transfer fee, you may want to look elsewhere. Finally, you may want to see if the seller you're interested in offers any additional services, like domain privacy, parking, or an expiration grace period (worth it for an eCommerce business).