When you work in the IT field, you know the world of software and computers like the back of your hand. As a result, it isn't that uncommon for people who work in this field to develop new software programs capable of doing things better than the programs they are currently using. The problem usually comes with finding ways to get those ideas financed so you can actually turn them into reality. If you're on a tight budget but you're looking for a way to get something financed to develop a new software program, there are a few things that you can do. Don't allow yourself to believe that budget restrictions should limit your abilities to get things done. Instead, try some of these ideas below.
Patent Your Idea
If you know that you have a solid idea yet you don't have the money to finance it at this time, consider getting a patent for it. That gives you time to raise the money, and it prevents anyone else from developing something extremely similar to your idea in the meantime. It may not be the solution you're looking for, but it's definitely better than just waiting and hoping that no one else has the same idea as you. In addition, having a patent on your idea can make things easier moving forward, especially when it comes to getting funding from outside sources. They're likely to take you more seriously if you have a patent because they know it's a well-developed idea and something you take yourself seriously.
Create a Killer Presentation and Find an Investor
If you plan to find an investor, the first thing you need to do is create a second to none presentation. Don't be afraid to sing your praises. Tell people why your software is better than the competition. Be extremely detailed. Point out the differences in the system you have developed compared to what is already out there and tell people why yours is the superior system. Get specific about things. You're talking to investors who are fully capable of understanding all of the minute details regarding software programs. The last thing you want to do is gloss over the finer points or fail to include specifications. You would only do that if you were speaking to a layperson. When talking to someone in the know, give them all of the details about your program so that they can make their own decisions based on the information you've given them. Once you have a presentation that's capable of doing this, start looking for investors. It's best to start with people that you already know and work your way out from there. It takes time and a great deal of effort, but it can definitely be worth it in the end.
Start Saving Money
If you're completely against the idea of finding an investor, or you've only found someone to fund your idea partially, this is something that you might want to consider. Truth be told, it's a good idea to consider it regardless of the situation you're in. When you save money for your own project, it puts you in the driver's seat instead of relying on someone else who could potentially take things in a direction that you're not happy with.
If you really want to finance your own software development, you need to start saving 30% of your monthly income every single month. Granted, that sounds like a great deal of money. Developing a new software program is not cheap. Getting it out to the public costs even more money. If you choose not to rely on investors, you will have to save a minimum of 30% of your monthly income, or your idea isn't likely to see the light of day. If you're undecided, start saving money now and consider looking for investors at the same time. Many people choose to do a little bit of both, funding part of the program independently and finding investors to finance the rest of it. There's nothing wrong with that. Doing it this way also reduces the amount of money you have to find investors for, meaning that you keep control of the majority of what you're developing. That might not seem like such a big deal right now, but if your software program really takes off, it can make all the difference in the world in the future. It can also make a big difference in how much money you actually make from that success. If investors are controlling the majority of the company, then they get the majority of the profits. That is why you want the majority of control.
Consider Borrowing Money
It may be a good idea to consider borrowing money. These days, you can borrow money from online lender, meaning that you don't even have to get out of the comfort of your home to borrow from a traditional bank. There are many options available to you for borrowing money online, with the easiest option being an installment loan. These loans make you pay back interest at a higher rate, but they're also easier to get than traditional loans, and they take far less time to be approved. Considering the approval rate, the time involved, and the overall convenience, it may well be worth paying a higher interest rate in the end. If you have some money saved, but you're not quite there yet financially, borrowing money may be exactly what you need to help you reach your goal.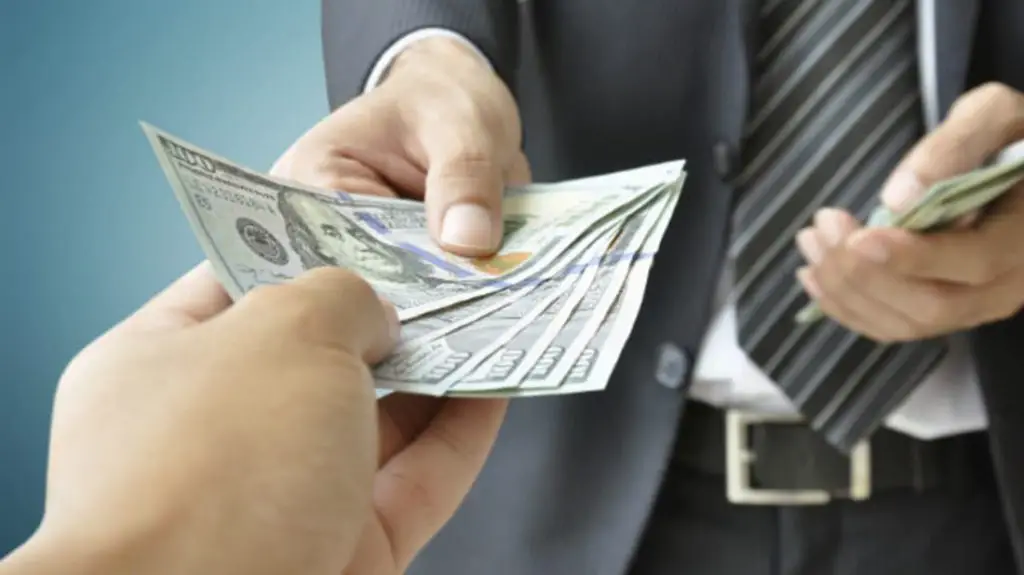 As you can see, there are several different options available to you. Everybody takes their own path. Therefore, it's important to choose the path that works best for you. You have to decide which combination of ideas best suits your needs at the end of the day. That said, the worst thing you can do is fail to take any action whatsoever. If you really want to develop a new software program and take things in a new direction, you must take the first step. You might as well do it now as opposed to waiting.