No matter what you are doing, you probably want to have a fast internet connection, something which NBN providers can help with. The point is that playing games or streaming movies can be annoying when they keep lagging and having to buffer. Even worse is if you are trying to do business, such as running your own online business, and having slow internet.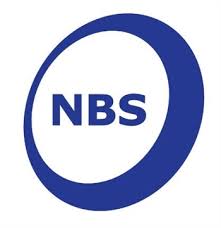 Whether it is for business or fun, having slow internet makes life a whole lot harder. However, here we have some great tips to help ensure that you have the fastest internet speeds around so you can get all of your work done, and choosing the right NBN providers for the job is just half of the equation.
1. Considering The NBN Providers
Ok, so the first thing that you need to do to ensure that you have a fast internet connection is to take a look at the variety of NBN providers around. By the year 2020, all of Australia will be using this kind of internet. This means that there is going to be a fair amount of competition regarding the number of internet providers available to you. If you want to have the fastest connection possible, you are going to need to compare the various NBN providers around.
Yes, there is a certain issue of the cost involved, as the fastest internet connections are going to cost more than slower ones. However, you do need to consider your needs here. If you are on the internet a lot, for instance for running an online business, paying a little extra for the fastest speeds possible is probably going to be worth it. Having a fast internet connection is as simple as having the right provider in your arsenal.
2. Limit Your Multitasking
One thing which is very important for ensuring that your connection is always fast is to limit how much you do at the same time. For instance, if you are only surfing the web, and not doing anything else, websites should load fairly fast. This is of course of vital importance when it comes to activities such as updating your website for your online business. You need those changes to happen fast.
However, if you have a million apps running in the background, and maybe even have a movie buffering, everything is going to move forward at a snail's pace. Yes, sometimes you have to do a few different things at once, but limiting your internet multitasking can come in quite handy when you need to get something done fast. It's not just the NBN providers that make a difference, but how you use the internet as well.
3. Limit The Number Of Connected Devices
Yes, you probably have a smartphone, a computer, a tablet, a TV streaming box, and other devices which all use the internet. Well, did you know that even if the devices are not technically active, they can still use a certain amount of your connection? In other words, if you have way too many devices hooked up to one single internet connection, it is going to slow the whole system down. So, if you need to get something done fast, it is advised to limit the number of devices using the internet at any given time.
For instance, if you are editing the website for your online business, you might want to hold off on streaming Netflix on your TV at the same time. It's just simple mathematics that can make all of the difference here. On a side note, ensuring that you have a secure connection is vital too, because your connection will definitely be much slower if your neighbors are piggybacking on your internet connection, which should be private.
Making Sure Your Internet Is Fast
Yes, considering your NBN providers is a big deal when it comes to ensuring that you have a fast internet, but there are other factors at play too. Try to make sure that you limit the number of devices connected at once, and limit the number of activities using the internet at any given time. If you need to get one thing done fast, you should follow these tips.