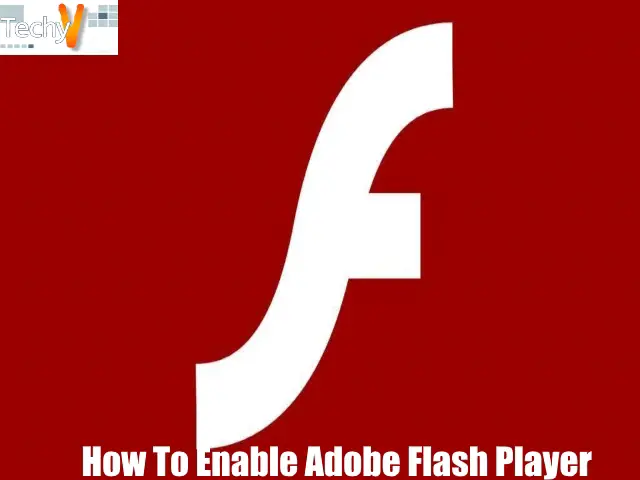 We know that the Windows system is not immune to errors that arise due to certain vulnerabilities. In the majority of cases, such vulnerabilities stem from improper operation of such popular programs like Java, Adobe Reader, and Adobe Flash Player. Disabling a problematic program can save you the bother of troubleshooting the resultant issue. If you're experiencing some difficulties with Adobe Flash and wondering how to disable/enable it in your favorite browser, go on reading our post. We'll explain to you how to solve it in a fast and efficient manner.
A full guide explaining how to disable/enable Adobe Flash Player in the most popular browsers is available at rocketfiles.com.
Enabling Adobe Flash Player
First thing, you need to make sure you're currently using a properly installed and updated version of Adobe Flash Player. Since the said program is an inherent part of Windows latest versions, Win 8 and 10 users don't need to worry about a search for and downloading the latest updates to their Abode Flash. The system does this tedious job for you automatically. As for those using the older version, they should scour the web regularly in search of the latest updates to the program to ensure its smooth operation.
Enabling Adobe Flash Player in Internet Explorer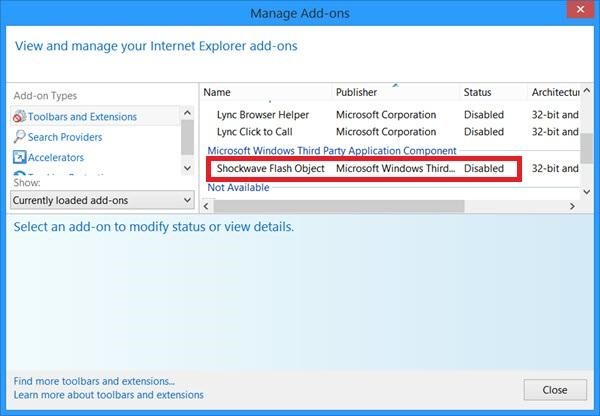 If you prefer classic and use time-tested Internet Explorer as your main browser, you can enable Adobe Flash by doing the following:
Fire up your favorite browser.
Access Settings option which's in the top right corner of your window.
From the Settings menu, select Manage Add Ons option.
Then, navigate to Toolbars and Extensions. From here you can check whether Shockwave Flash Object is activated (it's the alternative name for Adobe Flash Player).
Enabling Adobe Flash Player in Chrome
If Chrome is on the list of your favorite browsers, find a quick recipe of enabling Flash Player below:
Open the browser.
Probably, you're aware of the fact that Chrome's old plugin page is unavailable since the program's 57th version. So, if you want to enable Flash Player in newer Chrome's versions, make sure to type chrome: //settings/content/flash and activate your Flash Player from there.
Enable Adobe Flash Player in Mozilla Firefox

Mozilla Firefox users can do the following to enable their player:
Open Mozilla and head to the browser's main menu.
From the menu, choose "Shockwave Flash."
After that, select one of the available options: "Ask to activate," "Always activate," or "Never activate."
Enable/Disable Adobe Flash in Opera
If you want to either activate or disable Adobe Flash in Opera, take the following steps:
Go Opera menu.
Select the Manage Extensions option from there.
Depending on the action you would like to perform, select either Enable or Disable the Flash Player.
If you're on Opera 45 or later versions, you may use the left sidebar in the main menu to land on the Extensions page. From here, you can view and manage all the available extensions.
We sincerely hope that our post was helpful to you. Still, if you need more tips on managing Adobe Flash Player or have other Windows-related questions, don't hesitate to visit Roketfiles