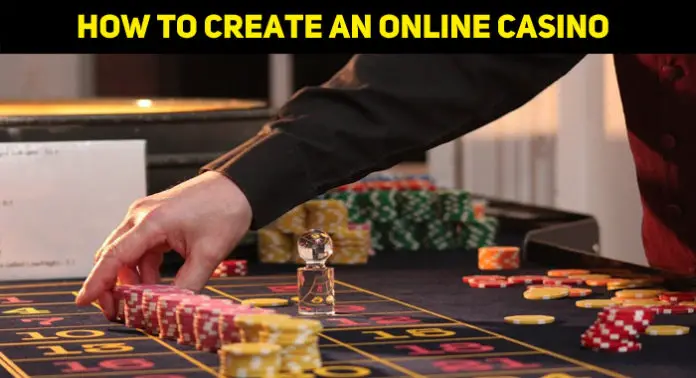 Online casinos have flourished in the past year, leaving many opportunities for new casinos to develop. If you seek to start an online casino, the first thing you need to do is research. Read articles about withdrawal times, read articles about minimum deposit bonuses, and know the regulations held by your area towards new casinos. Once you have done the basic research, you can set up your casino with these 5 steps.
Step 1: Get the right software provider
Critical to the running and the enjoyment of your casino will be the software provider that you choose. You must have a platform that allows for the top games to be played. Having a platform that can simultaneously provide the best games from multiple providers is recommended. To ensure that you have the best experience, choose a Microgaming or White Hat Gaming provider. Keep in mind the overall cost of the software licensing when setting up your online casino.
Apart from having the best selection of games, when picking your software provider, analyze the loading times. In today's world, screen loads and refreshes need to be under 2 seconds. Anything which takes longer to load is considered lagging. The loading time depends somewhat upon the processor of the computer being used, and you should be able to get a firm grasp of the speeds by checking the load on different computers.
Step 2: Find the best content for players
In this step, you determine what will be in your online casino. The best way to find out what is popular and what is not is to do some simple research into the top online casinos. Most profitable online casinos have minimum deposits. Minimum deposit casinos are popular because it opens the market to having more players.  Minimum deposits can be used in a variety of games. The most popular games will be slots with jackpots. Research the most popular games in your region, as some areas prefer live casino games such as poker and blackjack.

Step 3: Secure your Gambling License
When you open an online casino, one of the first things people will want to know is a gambling license. Several reasons are there in that having a license is fundamental to opening your online casino. First, most areas mandate that you have a gambling license to operate legally. Depending upon your location, you may require multiple licenses to ensure that you meet the stipulations of your jurisdiction.
Make sure that you have a license from a reputable authority. Some of the best online licensers are Malta Gaming Authority, United Kingdom Gambling, Alderney Gambling Control Commission, and the Government of Gibraltar and the Isle of Man. Double-check to find out if your local authorities will accept the license. For example, if you operate from the United States and get a permit from the UK, you would require to obtain a gambling license for the state from where you work.
Step 4: Find the best way in which to make payments
Remember that online gambling is real people playing with real money. The bets must be secured and guaranteed 100% of the time. This means that you have to have a payment method that is quick, efficient, and secure. Many casinos are using debit or credit cards to do their payouts. Other casinos offer payment via online parties such as NeTeller, EcoPayz, PaySafeCard, and Paypal. Depending upon the payment method that you choose, the time in which people will withdraw funds will vary. Should you choose to offer paper checks or electronic direct deposits, keep in mind that the delay could be up to a week or more.
When choosing the best way to make payments, the focus is to balance the ease of use for you with the quickness of delivery for the client. This, of course, is after you ensure that the payment provider offers secure and insured payment options.
Step 5: Do strategic marketing
Your casino will only be successful if you market it properly. You cannot do everything on your own. It is strongly recommended that you form a team of 10 to 15 members to whom you can delegate tasks. This will keep all areas of your casino running properly. Each member should be empowered with a section of the casino in which to manage. Attention should be given to the overall customer service, as in the long run, it is the experience and the enjoyment which will determine how well your online casino performs.\
To draw in customers, consider using sign-up bonuses, low minimum deposits, and mouth-watering welcomes. Your interface design should not be too complex. Keep the design simple so that everyone who visits can enjoy your casino. Above all, remember that this is a casino, and you need to run it as a business. Have new games added often, remove games that do not work, have VIP options for customers who frequent your business, and make it a place worth visiting again.