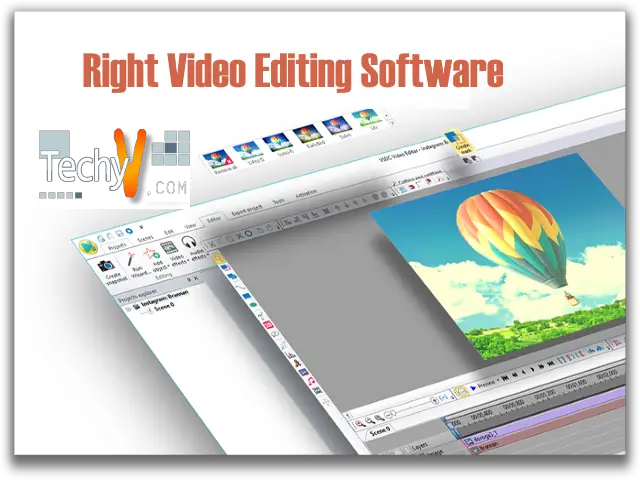 Choosing the 'right' video editing software is not as easy as finding the most expensive editor that you can afford. Instead, you should focus on finding software with the features and tools that you need, and that is suitable for your level of experience.
In order to do that there are a few steps that can help ensure you make the right choice:
It is always good to know exactly how much you're willing to spend on video editing software. The price range of editors can range from free options to some that cost thousands of dollars – through the latter is mostly for professional video production studios.
Identify the features that you need
If there are specific features that you want your video editor to have, you should identify them in advance. However if you're new and aren't sure what features you need – the basics should suffice.
Based on the features that you require you may be able to eliminate some editors and narrow down your options.
Check the input and output formats
Some editors (especially free options) have a very limited range of input and output formats, so you should check to make sure the formats that you require are present. At a minimum, the input formats should cover the formats that your recording devices export videos in, while the output formats should encompass the more popular video formats that are in use.
Look at the specifications and requirements
Most video editing software will have 'minimum' and 'recommended' specifications in terms of the processor, RAM, operating system, and so on. As a rule, you should try to ensure that your editor exceeds the recommended specifications and requirements for it to run smoothly.
Gauge the user experience
The user experience of editors can vary quite a bit. Some editors are designed for professionals and assume a certain degree of skill and familiarity with video editing. Others are more basic and beginner-friendly and will be much easier to come to grips with when you first start out.
To gauge the user experience you should look at the user interface as well as how easy it is to use the features in the editor. If there is a free trial available you should take advantage of it, or if not you could look for tutorials and user reviews to get an idea of what to expect.
A good place to start looking at video editors is with Movavi Video Editor. It will let you create a montage video easily, enhance the video quality, fix common issues, add audio tracks, apply special effects, insert text, and more. In short, it has everything you could need, and it is user-friendly to boot.
All in all, now that you know what to look for you should be able to find the right editing software a lot more easily. Not only will you not end up spending as much if you follow the steps described above, but you'll also end up with an editor that fits your needs much better.