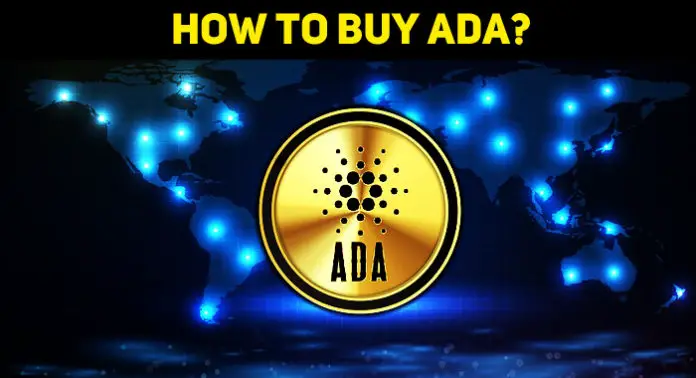 Cardano is a third-generation cryptocurrency, and it has some of its basis from ethereum. So, Cardano is a digital asset, and it's on the top 10 cryptocurrencies by market capitalization. To avoid getting too lost, keep in mind that Cardano is the network while ADA is the coin spent on the Cardano blockchain. The versatility of Cardano is such that it runs on a proof-of-stake consensus being the first of its kind to be developed on reviewed research. As mentioned earlier, Cardano shares history with ethereum because Charles Hoskinson, the founder of Cardano, used to be one of the developers of the ethereum foundation.
Since the Cardano network runs on the proof-of-stake consensus, it makes it a very easy, scalable, and environmentally friendly coin with little energy consumption. Some of the frequently asked questions regarding ADA are if it's a good investment or what the price prediction of Cardano is like in the next five years. In all of these questions, you should, however, note that Cardano runs
on a secure network by combining technologies to provide unparalleled sustainability to its community, systems, and decentralized applications.
Why is Cardano a good investment?
Knowing if Cardano is a good investment is quite straightforward. The roadmap and the influence of price fluctuations on the network are a yardstick to measuring its progress. Currently, Cardano has about 71% of its maximum supply is circulating in the crypto community.
So, to understand why Cardano is a good investment, the price trend of at least a year needs to be considered. Cardano was around $0.12 in August 2020 and remained so for months. However, the price of Cardano rose to $0.13 in November 2020. Earlier this year, the price of Cardano crossed the $1 mark and set an all-time high afterward. Currently, Cardano is trading at the $2.5 mark sitting comfortably and setting its next all-time high. With the Cardano price trend, the $3 point is feasible before the end of the year, making it the best investment coin for short-term traders. The bullish nature of the whole cryptocurrency community suggests a steep slope would be recorded on the Cardano network. This could push the price of Cardano to about $10 by 2026.
Since it's somewhat unrealistic to push for a price prediction of Cardano for more than 20 years, the price of Cardano is expected to make at least the $10 mark before then. The price is aimed at both long-term and short-term investors. So, if investors should keep the Cardano network as active as it ought to, then Cardano may make the $3 point before the end of the year.
Users' adoption is an important factor in determining how a coin will progress in the nearest future. News and milestones on the Cardano roadmap are also essential in predicting the highs and lows of the Cardano network. Cardano is expecting an important update by September 12th, and this update is expected to make the price of Cardano bullish. But, you should note that the crypto community is volatile, and nothing is promised, either trading or buying and holding for the long-term.
How do I buy Cardano?
Buying Cardano or where to buy Cardano from is as important as investing in Cardano. There are several fake exchange platforms whose aim is to scam you of your money. Nonetheless, crypto platforms like Bitvavo are places where you can buy Cardano without any stress whatsoever. You also have the opportunity of trading Cardano with a large variety of trading pairs, ranging from BTC to USDT and ETH. The steps involved in buying Cardano include the following.
Choose the best crypto exchanger:
As explained above, there are several crypto exchange platforms all over the internet. At the same time, some of them are scams, some incredible ones like Bitvavo, where trading and crypto transactions have been made easy. Although you might want to do your research to ensure you are on the right part, there are a few other choices.
Register and fund your account:
Once you are sure of the legitimacy of your preferred exchange platform, you move to registration. While registering, ensure you choose a strong password and enable the two-factor authentication—these help keep your account as secure as possible. Also, make sure you verify your account to remove all restrictions from withdrawals and deposits. Once it's completely set up, you can fund your account with USD either from your credit or debit card.
Buy and or begin trading:
After funding your account, proceed to trade! You get to either buy or sell your Cardano on short-term trading, or you hold them for the long-term. You might as well engage in portfolio diversification! This solely depends on how you want to have it.