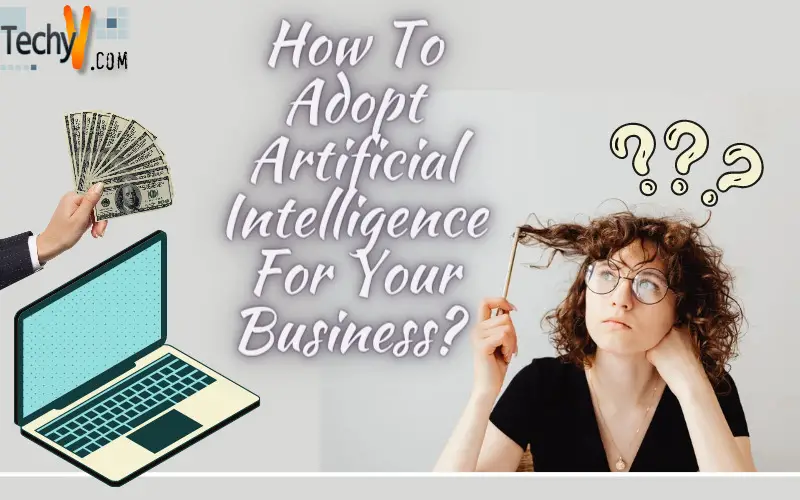 If you're like most business owners, you're always looking for ways to improve your bottom line. It's more important than ever to find innovative ways to stay ahead of the curve. One way to do this is by adopting artificial intelligence (AI) into your business operations.
Implementing AI in business
There are a number of ways to implement AI in business. The most common approaches include using AI-enabled software, hiring AI consultants, and training employees in AI.
Using AI-enabled software is perhaps the most straightforward way to implement AI in business. There are a number of AI-enabled software applications available on the market that can be used to automate various tasks or processes. For example, there are customer relationship management (CRM) applications that use AI to automate sales processes, as well as marketing and customer service applications that use AI to provide recommendations and personalized experiences.
Hiring ai development company is another popular way to implement AI in business. Consultants can help organizations assess their needs and develop strategies for implementing AI solutions.
AI can help you automate tasks, make better decisions, and improve customer service – all of which can boost your bottom line. But how do you go about incorporating AI into your business? Here are a few tips:
Tips to adopt AI in your business
Define your goals.
Before you can start using AI in your business, you need to first define what you hope to achieve with it. Do you want to increase sales? Improve customer service? Automate tasks? Once you know https://www.forbes.com/ai/?sh=1a3b1cd70524our goals, you can start looking for AI solutions that will help you achieve them.
Do your research.
Not all AI solutions are created equal. Some are more complex than others, and some may be better suited for certain tasks than others. It's important to do your research and find an AI solution that's right for your business needs.
Implement slowly.
When incorporating any new technology into your business, it's important to go slow at first. AI is no different. Start by implementing it in one area of your business, such as customer service or sales, and then gradually roll it out to other areas as you become more comfortable with it.
Train your employees.
If you want your employees to be able to use AI effectively, you need to train them on how to do it. This means providing them with the necessary resources and training materials. It's also important to create a culture of learning within your organization so that employees feel comfortable experimenting with new technologies like AI.
Monitor results.
As with any business change, it's important to monitor the results of your AI implementation. This will help you determine whether or not it's having the desired effect on your bottom line. If you're not seeing the results you want, don't be afraid to adjust your approach accordingly.
Adopting AI into your business can be a great way to improve your bottom line. But it's important to go about it in the right way. By following these tips, you can ensure that your AI implementation is successful.
Top AI impact on business
As artificial intelligence (AI) technology continues to evolve, businesses are looking for ways to harness its power and make it work for them. Here are some of the top ways AI is impacting businesses today:
Automation of tasks: One of the most obvious ways AI is impacting business is through the automation of tasks. This can range from simple things like customer service interactions to more complex processes like financial analysis and decision-making. By automating these tasks, businesses can free up employees to focus on more strategic or creative tasks.
Improved decision-making: AI can also help businesses make better decisions by providing them with access to more data and insights than ever before. For example, by analyzing past customer behavior, businesses can better predict what future customers will want or need. This can help them make more informed decisions about product development, marketing, and sales strategies.
Increased efficiency and productivity: Businesses are always looking for ways to increase efficiency and productivity, and AI is helping them achieve this in a number of ways. For instance, by automating tasks as mentioned above, businesses can eliminate the need for human input for certain tasks, thus increasing efficiency. In addition, AI-powered chatbots and virtual assistants can help businesses with things like customer support and data entry, freeing up employees to focus on more important tasks.
Improved customer service: As AI technology continues to evolve, so too does its ability to provide businesses with improved customer service. Chatbots and virtual assistants are becoming more and more sophisticated and are able to handle an increasing number of customer queries and requests. This not only saves businesses time and money, but also improves customer satisfaction levels.
Enhanced security: One of the most important ways AI is impacting business is through enhanced security. With the help of AI, businesses can better protect their data and systems from cyberattacks. AI-powered security systems can detect threats faster and more accurately than ever before, thus helping to keep businesses safe from harm.
These are just some of the ways AI is impacting business today. As the technology continues to evolve, we can expect to see even more ways in which it will change the way businesses operate.