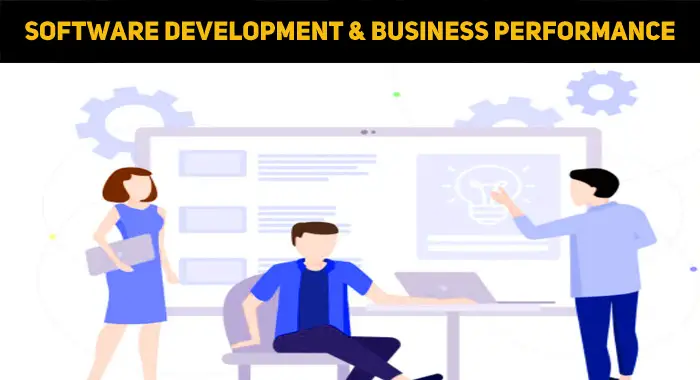 The software has aided in the automation of business processes and the execution of activities with fewer errors and minimal human effort. It increases productivity and also reduces costs for the company. Companies opt for different software for their needs and also invest in developing customized ones to better adapt to and optimize their business. These always have a positive effect on the company and its employees. It also helps the customers to a great extent.
Companies ranging from different sectors of the industry use software because it helps their customers access the products easily with less time consumption and complications. Enterprise software development guide has become crucial and an integral part of many businesses as it can empower the business operations in the right direction in the long run. Below are four ways that software can help in empowering businesses
Customer Relationship Management: For any business, the biggest asset is its clients. Most companies put in effort and time to give their clients the best of services. Traditionally, this communication was done directly, and it took a lot of time for employees to store the information, create reminders, and deliver the needed. But with time, it has improved, and this traditional system has been replaced with CRM systems. Many corporations use CRM software to keep track of their clients and keep them updated. It has features for the employee to add entries about their latest interaction and what their next task for a particular client is. It can also set reminders for the employee so that they don't miss out on any tasks. This increases efficiency and customer satisfaction. This empowers the businesses as they can satisfy their customers and provide them with the best services,
Time Management: How you manage your time speaks volumes about your productivity and success. The same applies to businesses. The better time management they have, the more they can be productive and develop. Thus, software that helps track the time of tasks can be helpful to the staff members to keep them on track and keep them productive. Corporations use software that helps staff keep track of their tasks and time. It motivates them to work and complete tasks efficiently. This brings productivity and motivation to the team and empowers the staff to work efficiently. Sometimes tracking software includes the ability to set reminders, which assists employees in not missing important tasks.
Social Media Management Social media has taken a big place in marketing. Be it Instagram, Facebook, Twitter, or LinkedIn, people go to these sites to get a better overview of the company. This is not limited to just the products that the company makes, but people check social media to learn more about the company culture and policies too. Thus, it is important to have a good presence on these platforms and to produce quality content too. Social media software is becoming increasingly popular as the platform grows. Planners, designing software, and analytics software are used by companies to keep track of their social media presence. As much as content creation is important, analysis and insights into interaction on these platforms are also important to know what works and what does not
Customer Satisfaction: Customer feedback is the easiest way to analyze customer satisfaction. A company can only improve if its customers are happy with the products and services it provides. It is important to know this to improve their performance. Software is developed for the specific purpose of looking into customer feedback. This helps in analyzing their shortcomings concerning product quality, services, or employee-related services. Software that includes sentimental analysis is also helpful for companies. It gives a complete overview of things. It gives you direct feedback on various departments, like social media and communication, which includes direct and electronic communication like text and email. This software is of great help with brand management. It helps with the analysis of a brand and gets a clearer picture of the customer's expectations.
Software invariably helps in bringing efficiency to a company. Moreover, it brings in the feeling of productivity ad satisfaction that creates a sense of empowerment for the staff and customer management. This thoroughly helps with the culture of the company and helps in creating a better working space for the staff. It also creates a satisfactory atmosphere for the customers and brings a sense of trust to the company. For any corporation to flourish, there needs to be development and growth in all areas. Enterprise software keeps this in check and provides solutions to facilitate the process of growth and empowerment of the company.