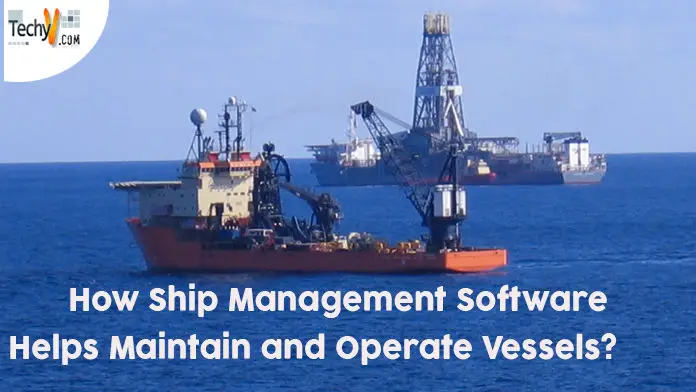 The ship management system (SMS) is an organized system used by the shipping companies to ensure their ship's safety. It is an essential aspect of the International Safety Management (ISM) code and keeps the details of all the critical policies and procedures that must be followed to keep up with the safe functioning of ships at sea.
It is crucial to establish safe ship management procedures by all commercial vessels. The SMS, therefore, guarantees that every ship abides by the safety rules and regulations, and follows the recommended guidelines, and standards.
Services provided by Ship Management Software
● It increases transparency and has a better basis for making important decisions.
● It improves reporting and follow-up of audits, both external and internal.
● It also provides reporting and follow-up of incidents, accidents, injuries, and near-misses onboard the ship.
● It can also handle customs data, insurance, refunds, and returns.
● Automatically prepares statistics on fleetwide and vessel safety performance, saving a significant amount of time.
● Improves information flow and monitoring of actions when processing incidents/accidents.
● It provides better management of compliance issues like flag state, PSC, Class, ISM, TMSA.
● It reduces the possibility of detentions.
● Centrally manages your fleet's document library, including all safety-related documentation.
● It schedules and monitors onboard safety drills, exercises, and meetings.
Benefits of Ship Management Software
● It provides a complete overview of the data.
● You can centrally administer data for technical ship management.
● It also offers unique data management designed for offline usage as well.
● Streamlined workflow.
● Analysis across the fleet.
● Reliable data synchronization.
● Integration with third-party systems.
Real-Time Intelligence
It is essential to have order tracking and automated software updates to ensure on-time deliveries. Therefore, shipment information must be updated in real-time. Modern tools like GPS and mobile communications have the power to deliver real-time intelligence. Ship management software uses these sophisticated software tools to track and fulfill orders.
It ensures the integration of shipments and payments. Along with that, centralized control is an efficient way to monitor the multi-channel of sales, transport, and inventory. Data export and integration are also beneficial for gathering business intelligence. The managers can then come up with better procedures, decisions, and policy initiatives.
Safety and Quality Management
It provides analysis and optimization of safety performance in the SMS onboard ships with continuous fleetwide improvisation. It ensures that the investment is secured at all times.
Shipping companies comply with increasingly complex regulations through internal procedures and guidelines. While marine safety management systems are needed to support compliance and beyond, they ensure effective and efficient work procedures.
Flexibility
There are multiple platforms, web technologies, and different data types. All companies and their needs and conditions of the various departments and offices are also different. Yet, the latest ship management software follows a holistic approach and supports multiple platforms. It is fully customizable and fits all types of vessels.
It provides flexible modules and extensive functional coverage. There are four functional areas, each offering area-specific modules that are combined to match your company's specific needs. The ship management software is easy to integrate into any business.