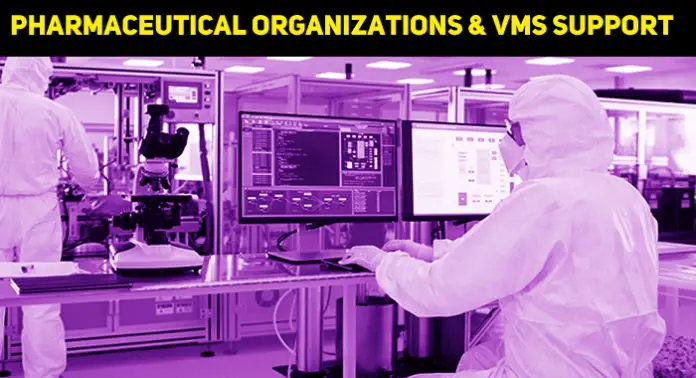 Many years from now, we will be looking back at 2020 as the year when a global pandemic brought many businesses and industries to a halt. The pharmaceutical sector does not want to remember it that way.
The pharmaceutical companies and organizations leading the force against the disease are doing their best to ensure business continuity despite all the COVID-19 restrictions. One of their primary means of support comes from Visitor Management Systems (VMSs).
Types of Visitor Management Systems (VMSs)
Pharmaceutical organizations can choose their particular solution for managing incoming visitors. As long as they maintain the essential precaution measures, visitor management is possible even through internal applications.
However, we consider that the internal organizing of visitor management is subject to human error. In the absence of professional solutions, the breeches in VMS protocol could easily appear at any moment. For this reason and other safety precautions, we recommend two main ways to use VMS and enhance the protection against COVID-19 and other health risks:
Visitor Screening
Information Sharing
Let's break them down and help you understand how you can implement them in your organization!
1.           Visitor Screening
This practice of managing incoming visitors could be useful even when a pandemic is not ravaging the planet. Fortunately, it becomes even more important during trying times like these.
Having as much information as possible about the people arriving at your facility is an excellent way to diminish the risk of infection and keep your staff safe. With our iLobby for Visitor Management, you can manage and adjust the flow of visitors in your organization and have a good understanding of who interacts with your staff ahead.
This screening system asks visitors to answer essential questions, such as:
Is anyone in your household part of a healthcare organization?
Have you experienced symptoms of COVID-19 recently?
Did you enter in contact with COVID-19 patients recently?
Have you traveled to other cities recently?
Preventive questions like these can help you assess the possibility that one of your visitors may have been exposed to the new Coronavirus. It can also help you communicate with other healthcare organizations about possible infections among distributors who visit them in the same period as they visit you.
You should send forms with questions from the VMS to potential visitors before they arrive on-site. This way, you can control access to your facility long before visitors reach your front gate.
2.           Information Sharing
Our iLobby Visitor Management System is useful for tracking the infection risk in both visitors and employees. By using it regularly, your staff can offer detailed information about their condition and their environment.
Information sharing is essential for the health and safety of the people working in your organization. Ultimately, it helps maintain the continuity of your business, and it also helps keep their families and home environments safe as well.
A well-established system should also inform your employees about the risk of infection and provide them with specific instructions on avoiding it. General guidelines that include social distancing, hand sanitizing, and wearing protective gear are the fundamental principles of these instructions.
VMS from paper to digital
The iLobby Visitor Management System should reduce the interaction between your staff and outside visitors to a minimum. Since all the forms are digital and not on paper, visitors can sign and send them long before arriving at the facility.
Automate screening in digital form is cost-effective, time-saving, and more convenient in these trying circumstances. They help prevent business closures while protecting the health of everyone involved at the same time.