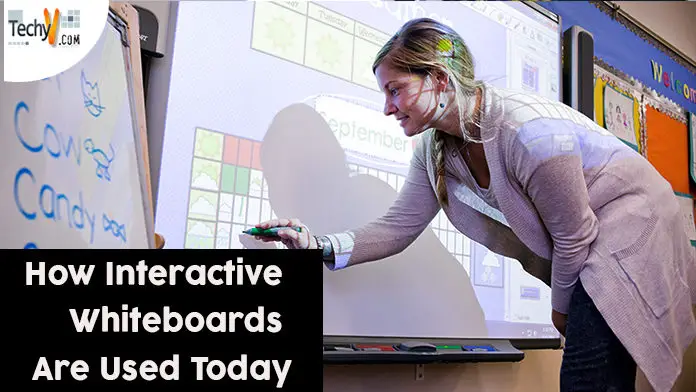 In the past few years, we have seen a sudden influx of interactive whiteboards or smartboards into schools imparting education for different levels of intelligence. And why not? IWBs are engaging, and they make learning fun and active. They can be conveniently connected to a PC and operated using a stylus, a pen, or even your finger. The freedom of movement that they provide can not be appreciated enough. Listed below are a few of the most common ways in which these modernized chalkboards are used today.
Demonstrations
The large screen of an IWB can be used to display lessons and presentations. There are no two ways about the fact that audio-visuals have an instant and lasting impression on the brains of the kids. They learn very quickly through video demonstrations as the moving pictures and colorful texts make the concept easy and fun to understand. Also, students can watch the presentation from the comfort of their seats rather than crowding around a single small screen that their teacher might be holding.
Recording lessons
Many smart boards, nowadays, feature a camera and a microphone that can be used to record presentations. The lessons that the teacher delivers can be recorded and saved for future reference. This way, if a student is absent, he or she can be given the softcopy of the lesson, which can be viewed to catch-up with the chapter. Also, you can use an IWB to record a student's presentation that can be played again for critical commentary. This is a great way to help students correct themselves and hone their concepts.
Gaming
Interactive whiteboards can be used for playing PowerPoint games. Games can be installed according to the ability of your students. These games can be a perfect class reward or a stress-buster in between continuous classes. Moreover, you can use them to teach new concepts to your students. You can get interactive whiteboard software installed to enhance the gaming experience.
Quizzing
This activity can be best performed if the whiteboard is connected to a student response system, also known as a clicker. But if that is not available, you can still engage your students in an interactive quizzing activity. The teacher will have to create a quiz or test on the whiteboard. When the quiz question appears on the board, the students can enter their answers in the response system or write them down in their notebooks. Their answers can be tallied later on and reviewed through easy-to-understand bar graphs.
Problem-solving
This is a great way to teach the habit of teamwork among students. You can display a problem on the screen and pass the screen on to the students to come and try to solve it. Students can discuss in groups and work together on the board to find a solution to the problem. If they aren't able to answer, they can at least watch you do that and viably learn through the process.