How to Improve Website's Ranking in Search Engines?
Today, we see many blogs and websites on the internet. Whenever you search for any piece of information, you get different links of the sites put in order. We commonly tend to go to the first few links to get the information we need.
There are hundreds of links and sites related to the information we are searching for, but the question is, how they are ordered accordingly and make the top links more appropriate?
We always want our website or blog to appear in the top list to get more viewers. Search Engine Optimization (SEO) provides more ranking to our sites in search engines.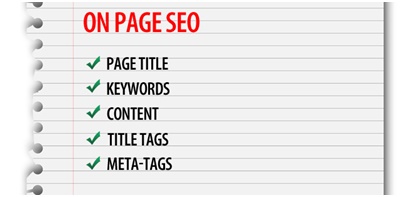 Here are few suggestions to improve your site's ranking:
1. Metadata
Each page contains a space to insert metadata when designing your website. Metadata is the information about your page.
There are different types of metadata:
Keyword Metadata: The set of keywords that people use when they want to find your page is called keyword metadata. Don't use them excessively because the browser might ignore your page completely. Try to use 6-8 phrases with each phrase consisting of 1-4 words.
Description Metadata: This is the textual description used by the browser, which is returned on the search of a page. It is the window display of your site. An appealing description with apt content in it grabs more viewers.
Title Metadata: It is the most important metadata on your page because it displays the page titles on top of the browser window.
2. Publish relevant content
The number one driver to improve rankings of your search engine is quality content, and you can't replace its need. Your site grabs more clients, viewers and improves traffic on your site if you provide good quality content, which is created specifically for your intended users.
Identify a keyword for each page. Just think what your client would search for that particular page and then use that keyword frequently in your content. For example, for the site "How to create responsive website", you can use the keyword "responsive" frequently throughout the content.
Use heading, bold, italic tags and other important tags to highlight keywords. Maintain a good writing with understandable colour and font. Use pictures similar to the picture below for better understanding:
3. Make your site link-worthy
Provide appropriate links in the text as a demo or example. To improve more rankings, provide a name to the link such as "how to make a website responsive" instead of "click here" as it doesn't have any keywords but the links are given a name contains keywords to match the search.
4. Update your content regularly
Search engines do feel pretty strongly about content. One of the best indicators for a site's relevancy is the fresh content and which is frequently updated. So try to keep your site updated and fresh frequently.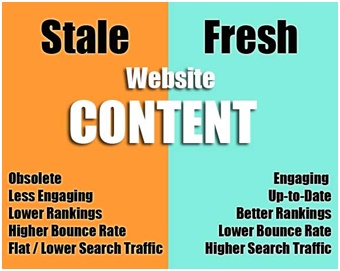 By following these factors, you can find the difference of more rankings. Try them out.