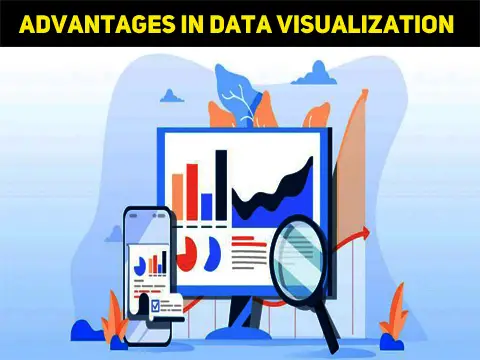 As obvious as it may seem on the surface, it's worth remembering that your colleagues are human beings – not data processors.
Business analytics can indeed be amazingly useful, but for us mere mortals, it is often complex and confusing to make sense of data in its rawest form. The sheer amount of information that many businesses produce and gather from third-party sources just doesn't lend itself well to being deciphered quickly by the average worker – even those who are particularly gifted in the art of numbers.
What's more, modern data analytics tools are capable of presenting different data sets together, in blended views, combining trends from diverse signals to show otherwise hidden insights. Clearly, we are talking about an area of business that is not well suited to our understanding without the assistance of visual aids.
This is especially true among busy executives who are already spread thin managing teams and running from one meeting to another, without a moment to delve into calculations. The easier it is to see at a glance what's happening, the better and more quickly we can make strategic decisions that drive success.
So this is where data visualization comes in handy, in the form of custom dashboards, reports and other interactive interfaces. The usefulness of raw data when it reaches a certain threshold becomes overwhelming. Data visualization software can pool information, cross-reference it, and display it in a form factor that is easy to process for the human mind.
Its importance ranges across pretty much every industry too, including education (the display of exam results over time), manufacturing, logistics, finance, telecommunications and more, all the way through to scientists who are making inroads in the advancements of AI (artificial intelligence), and everything in between.
The difficulties of utilizing pure, raw data
The benefits of data visualization are numerous, starting with the ability it gives companies to improve their insight at a glance.
It also allows a company to share information with teams and colleagues in a way that is more likely to be understood by those who don't have a predilection for data patterns. It improves engagement for teams and employees at all levels, purely by the fact it gets the message across in a manner that pure data alone cannot.
Distribution of the data is also far easier in this manner than compared to sending reams of numbers to all and sundry within a company.
It is likewise a good idea to take into consideration the fact that when the data gets to a certain level of complexity and volume, some companies need to bring in data specialists to make sense of it all. Data visualization software can negate the need for these roles.
Use cases across all industries
So what sort of data visualization is there? Well, the chances are you are well aware of the vast majority of display options available in many of the software options available. From your standard bar charts and pie charts, through to heat maps, infographics and fever charts.
The great thing about having all these options at your fingertips is that the ability to display the information in a variety of ways can often lead to information and trends being seen in one, that perhaps would not be so obvious in another.
The variety of businesses and departments that can utilize data visualization software is basically limitless. Sales and marketing are heavy users of data visualization, allowing them to predict upcoming trends from internet traffic cross-referenced with actual sales.
Political parties find geographical voting trends in certain areas of the country inherently useful when drilling down into the data and pooling it alongside different demographics. Scientists are always using data visualization to determine trends in their experiments, whilst logistics companies can plan faster and more efficient shipping routes in record time thanks to the way their vast amounts of data can be displayed.
Increasing reliance over time
In a world that leans more heavily on technology with each passing year, the way data helps companies to improve and become more agile and efficient is only growing in importance. With this reliance on technology, the amounts of data will also grow. The more data, the more accurate trend prediction can become, but equally, the more difficult it becomes to decipher these trends at first glance.
As such, data visualization is going to be the key that unlocks the power of big data, and in turn, the potential of any company that uses it, from the small mall-based cafe, up to the giants of commerce and beyond.