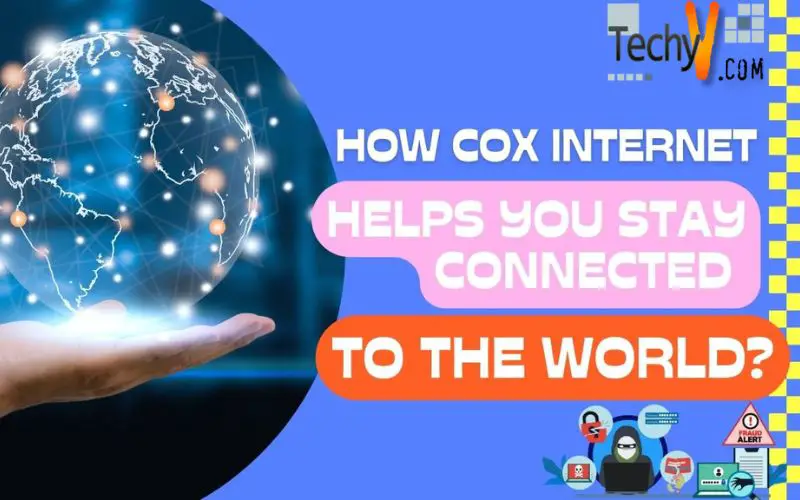 The internet has surely taken the world as storm ever since its creation. Be it our professional or personal lives; we majorly depend on the internet for coping with all our tasks and responsibilities. Not just that, it is also our perfect source of entertainment and offers multiple platforms to stay connected to our loved ones and colleagues. If you just close your eyes and imagine a lockdown life without an internet connection, trust me, you will surely get goosebumps! Because without the internet, it will be no exaggeration to say that life will seem paralyzed. The availability of reliable and affordable connectivity services around you like Cox internet packages is a pure blessing. It's more like we need oxygen, food and water to live, electricity and gas to survive, and the internet to function properly! And Cox is playing a good role in meeting our essentials with better convenience and affordability. It has been a savior in the gloomy pandemic times when we were confined to our homes to stay alive.
Realizing the rising demands, Cox services are providing a seamless connectivity experience to the users so they can continue working from their homes, communicate with their loved ones, stream their favorite TV shows to ease their minds, play online games, shop on the web, and stay as safe as they can from the COVID-19 threat outside.
Let's look at the impressive steps taken by Cox that has made it stand out among the rest of the providers, especially when it comes to the COVID-19 response:
Cox Connect2Compete Program
Amidst the global pandemic when everyone is looking up to the online platforms as a refuge for fulfilling their professional and personal roles and as a medium of entertainment, Cox helps families and businesses stay connected with the world through its Connect2Compete program. Now, students can enjoy internet speeds up to 50 Mbps, so they can take their online classes without worrying about any lags or disruption issues. They can learn from their homes and not let the pandemic affect their educational needs.
Apart from that, Cox has set up as many as 3 million Wi-Fi hotspots for businesses and public locations all across the country so the public can stay connected in these gloomy times when effective communication and connectivity are needed the most. Since we are discouraged from being physically available on the streets, our dependence on the various online platforms as a central medium of communication has increased drastically as per the global social distancing standards. Cox is dedicated to providing as much support to its users as possible. This is evident by the Cox Connect2Compete program, which offers families a home internet with Wi-Fi, for as low as $9.95 per month, for those who fit the eligibility criteria.
Affordable Internet Services
Cox stands among the cheaper internet service providers in the market, who do not compromise on the quality of services they offer. When it comes to consistency and speed, Cox surely tops the list. The main reason there has been a massive increase in the number of Cox users is its affordability. During peak usage hours, you can rely on Cox internet to offer high speeds, sometimes even delivering faster speeds than promised. For instance, according to an FCC analysis, it was found that Cox provided an actual speed of 104.8 Mbps for an advertised internet plan speed of 100 Mbps during rush hours. That is when the users are likely to struggle a network slow down, but with a Cox subscription, it is a different story!
Variety of Cox Internet Plans
The users can avail themselves of six exuberant Cox internet plans that give them a good range of options. So, whether you are a heavy gamer, an HD streamer, or just a social media butterfly, there is something for every type of user to fit their connectivity needs, staying well within the budget.
Massive Data Caps
Users can also subscribe to Cox unlimited internet plans. Generally, all of the Cox internet packages have around a 1.25 TB data cap that is inconsumable per month, no matter how much internet data you use.
Low Latency
In extreme cases, Cox customers can expect a latency as low as 0.22 milliseconds at most. The good news for gamers is that it only happens rarely. Cox internet is known for its consistency and reliability. Therefore, you can sit back and enjoy peace of mind when it comes to latency issues.
 Wrapping Up
If you are looking for a sound internet connection that is both fast and affordable, then Cox internet should be your top choice for all the right reasons, such as low latency, vast data caps, and a variety of affordable internet plans. One thing's for sure; Cox has it all covered for its customers!