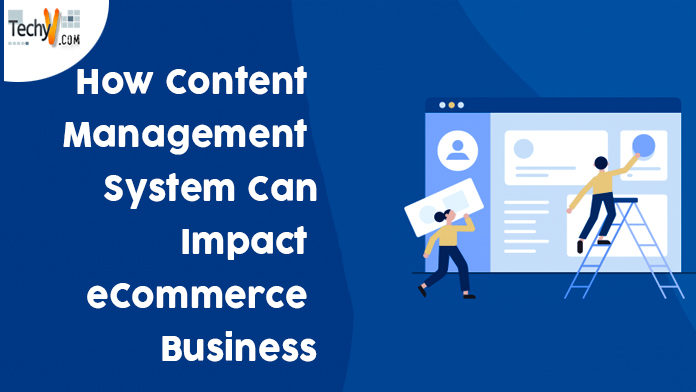 CMS is an abbreviation for a content management system. It is software that allows managing digital enterprise or website content. It provides a collaborative environment for several users. The main benefit is that it helps to maintain and edit digital content even without a high level of expertise in coding. A company needs a CMS developer to maintain the system, yet other users can successfully use its interface.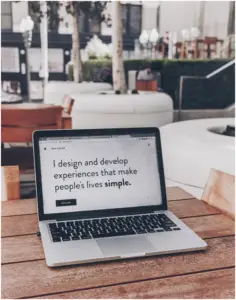 CMS Functionality
A content management system is much more than a simple design tool that provides a web page layout. The most advanced options offer SEO tools, content ideas, analysis of traffic and users' behavior on a website. Here are some functions a well-built CMS can provide:
• Building websites based on the provided templates;
• Content management and design of a webpage;
• Tracking visitors' sessions;
• Search option on a page for users;
• Data indexing;
• Integration of all video and audio materials;
• Forum hosting;
• Provision of effective URLs;
• Email marketing, etc.
Overall, it is a flexible system that offers a user-friendly interface. It allows editing, revising and managing old content as well as post new without the help of web designers. CMS development also includes other features, like website automation with delayed publishing and tracking of changes.
How To Choose Suitable CMS
Any CMS developer would tell you that there is no ultimate solution for all businesses. It depends on the specific needs, requirements, and budget of a company. A person running a travel blog would have different demands in comparison to a big eCommerce website. Yet, the principle of selecting suitable software remains the same:
1. Figure out whether you can manage a CMS system on your own or there is a need for CMS website development and support. If your company is able to maintain the system, you can choose on-premise or cloud-hosted CMS. They allow installing software on your/vendor's server and your business is responsible for managing it. The main disadvantage is that if some error occurs it is not always possible to manage it on one's own. For those, who don't want to bother with the technical part or simply don't have professionals for this, there is Software as Service Solution CMS (SaaS). In this case, all maintenance and upgrading is done by the service provider. It is much more convenient to budget a CMS developer salary than get stuck with technical issues.
2. Choose between open-source and closed-source software. The open-source solutions have wide developers' community and are ready for innovation. As the code is open, any member of a community can work on upgrades and offer new solutions. Closed ones are provided by the third party (software and service provider) that is responsible for development and support. If you feel like you'd benefit from quality support, choose the second option.
3. Define the budget. There are many systems of this kind; some of them are even free. The difference is, of course, in the price/functionality ratio. Choose those that have all the necessary functions for an affordable price.
4. Choose a system that can grow with the business. Even if your business is comparatively small now, it doesn't mean it cannot grow rapidly and fast. It is better to have a system that can be scaled with a growing company.
5. Test software before finalizing the decision. Use for specific pages and ask team members and website users to test it out.
The main concern is to base the decision on the specific needs and expectations of a business. It is also crucial to take into consideration the expected growth and scalability of the software.
The Impact of CMS On eCommerce Business
Using CMS might have a positive and negative impact on an eCommerce business. It depends on the functionality of the system and its performance. Here are key aspects of the influence.
1. SEO compatibility. Search engine optimization is essential for any website as it helps clients to find it. If the CMS system is not SEO-friendly it might result in a worse ranking of the page. Well-built software, on the contrary, offers SEO functionality, such as safe and keyword-driven URL, useful meta tags, and great design.
2. Mobile-friendly design. As mobile traffic grows, it is vital to have a website that performs best on a smaller screen. CMS can help with it as soon as it has such functionality. The good system offers useful templates for the mobile design of pages. A good idea might be also to have an eCommerce mobile app, as more and more people tend to shop via smartphone.
3. It will make content management easier and accessible for a group of users. Commonly, several people work on content and webpage maintenance. CMS offers multi-user experience with tracking of all changes. It doesn't require technical knowledge to post, edit or revise content through this system.
4. Advanced solutions offer eCommerce plugins that are already built in the template. It saves time and money as there is no need to write specific code from scratch. Many of the popular ones are WordPress solutions.
5. This software can integrate website and social media with ease. It will attract new customers and provide brand awareness via shares and likes on different platforms.
6. Flexibility in work. CMS is browser-based software. One can work with content from any place and device as soon as it has an internet connection.
The benefits of such software are based on the functionality and quality of each particular system. The well-designed and advanced one will make an eCommerce website more effective and attractive to clients. On the contrary, a poor quality system can decrease the site's performance.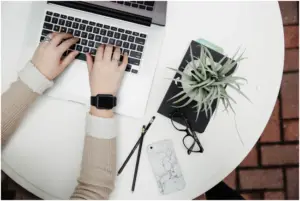 In Summary
CMS is an amazing solution when executed right. It allows building a website from a template and maintaining content with ease. It is extremely user-friendly and offers great functionality with in-built plugins. A great system will increase SEO and make the company's content easily reachable for more users.
The main benefit, of course, is that it can be used by personnel without specific technical knowledge or expertise. Several professionals can work on content simultaneously, which is very helpful for bigger marketing teams. The software itself is maintained by CMS professionals of a vendor. To get all the advantages of such a solution, one should carefully choose the right options for specific needs.