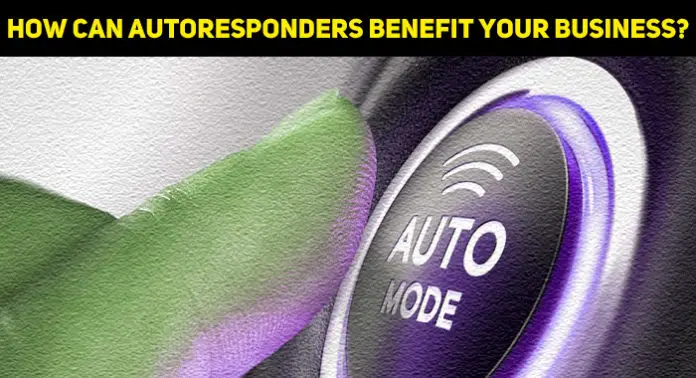 Automated reply messages are becoming increasingly popular with businesses looking to take their customer service to the next level. This is surprising because autoresponders offer many potential benefits for companies looking to improve their customer service departments, cut unnecessary costs, improve their relationships with both new and long-term customers, and give their employees greater levels of flexibility.
However, this is not to say that automated messaging technology is the right move for your business by default. Incorporating any new feature into your company should only be done after you've properly evaluated the problem you're trying to solve.
This is because it will help you to decide which type of autoresponder is the best fit for you or whether it could actually detract from your customer service.
Automated messages should only be used as a supplement to your existing customer service. It is important to remember that there is no substitute for human-to-human interaction. If your customers start to feel disconnected from your company, unable to voice complaints easily or ask simple questions, then you will have defeated the point of automated reply messages in the first place.
Here is how autoresponders can benefit your business:
You can use automated emails to make your business more transparent
One of the most compelling reasons for incorporating autoresponders into your business is that they can help your company appear more transparent.
This is because if you automate your interactions with your customers, you could answer their messages at any time of day or night. Normally, if you were using staff to answer messages, you would have to delay your reply to allow them to catch up with customer service requests. This problem is magnified if a customer decides to message your website at night. They will have to wait several hours before your team replies to them. By that time, they may have taken their business elsewhere. This is especially problematic if you operate internationally and are interested in attracting customers from different time zones.
Instead, by installing automated messages, you can reply to all your customers immediately, at any time, which makes your brand appear organized and approachable. After all, no one wants to be hit with a "we will get back to you within a working day" message. It is far more useful if you can chat with a bot on demand.
 Automated emails can help sell your products 
Another important type of automated messaging is the autoresponder email. These emails can be written and scheduled by your marketing team, then sent out at designated times to all your email subscribers.
For example, if a customer just signed up for your email newsletter, your automated system could send them a pre-written email welcoming them to the newsletter. A week later, you could send another automated email telling them more about your products or services and how they might benefit them.
You can continue this process indefinitely and use it as a powerful tool for advertising your services. Of course, while you can still achieve the same effect with manually written emails, it would require a far larger marketing team working at all hours to send each email.
By automating the process, you will be able to communicate with new subscribers when they are most interested in your brand, increasing the chance of you selling them your products. It also saves a great deal of time and money for your company.
You can use autoresponders to deepen the relationship between your customer and your brand
One of the most useful benefits of autoresponders is that they can deepen the relationship between your brand and customers. This relationship is like gold dust for your marketing and sales departments. This is because this deeper relationship will likely result in repeat sales. These long-term buyers allow you to hold onto consistent revenue without constantly having to chase new customers.
By making your brand easy to interact with, customers are more likely to stick around and develop loyalty towards you. For instance, if you can reply to customer queries immediately and send regular automated emails to subscribers, you will keep the relationship with your core customer base strong, likely boosting your sales as a result.
It allows your customer service department to be more flexible
Another reason why autoresponders could benefit your business is that they help your customer service department become more flexible. If you operate without automation, your staff members would have to be glued to the website chat boxes, constantly trying to keep up with customer conversations, as well as dealing with product returns, refunds, and delivery issues.
Instead, by using automated messages, your customer service department will be free to handle more serious issues, rather than being bogged down by frequently asked questions that can easily be handled by an automated message.
This is the key to using automation within your company's customer service department. By balancing human and automated interactions, you will strike the optimum balance between efficiency and a personal touch, which is the essence of great customer service.
Naturally, by decreasing the pressure on individual staff members, morale will likely increase and make your business a more attractive place to work. In turn, this would likely lead to better staff retention and greater levels of productivity.
You don't have to leave your customers waiting
No one likes to be left waiting. Whether they need a quick question answering, help with finding the right products, or have a serious complaint to lodge, keeping your customers waiting for replies from busy staff is no way to create a positive brand image or useful service. This is why automated messages can be so useful.
You can at least start an interaction with a customer, even if you will need to pass the customer onto a staff member later on in the process. By using automation to interact with customers initially, you could gather useful data your customer service department can use to tailor their approach towards the customer. The automated exchange may also solve the problem without needing to get a staff member involved.