Getting an online computer science degree nowadays has become more convenient because of schools that offer online learning. Online learning is a great advantage because it gives students more flexibility both in schedule and environment. Lower costs and debts are also incurred through this different kind of learning. Online learning is also becoming more interactive that it can easily be compared to traditional distance learning.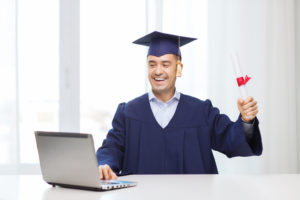 What is an online computer science degree?
Computer Science focuses on the technical and theoretical programs. Having a degree in it means having knowledge in computer operating systems, coding, computer architecture, networking, algorithms, programming, and design of the database. The foundations of this degree are rooted in math, physics, theories, and electrical engineering. The goal of computer science is optimization and progress. This is one of the wonders behind modern-day technologies.
An online degree in computer science means that instead of taking traditional classes, you will be taking this online.
Having a degree will allow you to work in the fields of gaming, robotics, network security, and artificial intelligence. You can also work as an IT consultant, cybersecurity consultant, Database administrator, systems analyst, and technical writer.
If ever you choose to pursue an online computer degree, you might be wondering how it differs from a traditional one. Here are some of the key things you should know to help you clarify this for you.
Differences between an online and traditional degree: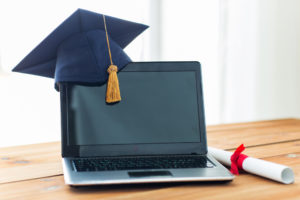 ● An online degree gives you greater flexibility.
Greater flexibility to study at your own pace and time. This is a great deal especially if you have a part-time job, young kids that need attention, and other commitments that might be stopping you from leaving the house.
Some colleges have online courses that allow you to complete a specific course at your own pace which means that you don't have to log in to your computer on specific hours to participate in the traditional class.
● Less money needed to spend.
An online computer science degree costs as much as traditional ones but the difference is the expenses that you can save. With an online degree, you will not have to move out of your house to rent a living space near your school. Travel costs are also lessened as you will not have to travel now and then to attend classes. All this equals fewer student debts and loans and more money to put into your studies.
● Greater concentration
Online classes give you an opportunity to concentrate more because you are in an environment that you are comfortable in. This is especially helpful if you have a shy personality and you are not that comfortable in a large class. Others have mentioned that concentration is better doing classes online because of the lack of classroom activity.
● The option of career advancement.
Career advancement is always an option no matter what you might be doing at the moment. A lot of people have given up on their dreams of career advancement simply because they do not have the time to pursue a degree. By taking online courses you can earn a degree by not compromising your present responsibilities. This also shows prospective employers that you are dedicated to your field of study and is seeking to advance in it even more.
Are online classes harder than traditional classes?
You might be looking at what will suit you best whether it is an online or traditional degree. After weighing on the differences you might be asking which is the easier route to take. Similar hard work is needed in both traditional and online classes. There are still exams that you have to answer, papers to pass, presentations to present, quizzes to answer, and projects to submit. Each of these must be passed on the required deadline that you should never cram. Weekly readings of handouts and lectures need to be done in order to have a passing grade.
Is there prejudice from employers if you have an online degree?
As of the moment, in this imperfect world that people are currently living in, there is admittedly still some kind of prejudice in some areas. However, as more universities and colleges are adapting to online learning, prejudices continue to decline.
Conclusion
Getting an online degree in computer science is a great alternative nowadays to traditional methods. It gives you greater flexibility without having to spend that much, greater concentration, and gives you the option of career advancement even in the comfort of your own home. Learning has never been this easy and accessible.