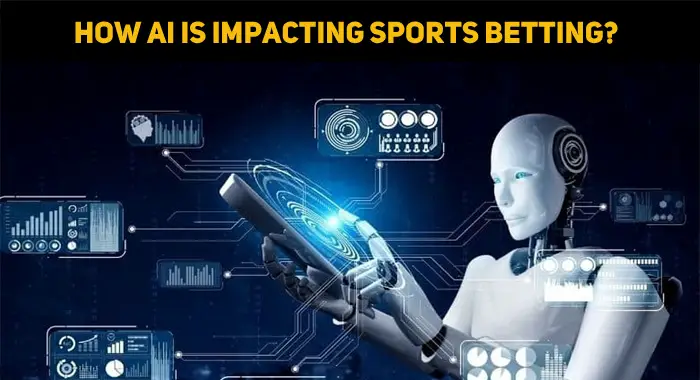 Technology is gradually taking over people's lives in all fields, in which the entertainment sector, specifically betting, is no exception. For many years in a row, betting operators have always focused on changing technology to match the general development trend of the world, especially AI technology. Thanks to the emergence of AI, sports betting lovers access the application more and more thanks to its preeminent features. Let's find out how AI technology has affected the sports betting industry.
These days, countries have been more lenient than betting; even in many countries, betting is considered a legal business, increasing the amount of information about online sports betting. AI technology is also emerging as a solution to analyze and store accurate and categorical information, achieve betting business goals, and improve customer satisfaction. Here are 5 changes AI has made to the sports betting industry.
Statistics
The probability that a human is correct can never be equal to the probability of a computer's accuracy. Due to the extremely large number of visitors every day on online sports betting platforms, AI has brought to its fullest use and supported operators in the field of data storage and analysis. Specifically, the rate of correctly predicting the match result, predicting the number of goals, and predicting the winning or losing team. These metrics give users an overview of the games and increase their odds of winning, as users can already estimate the odds based on the data the AI has analyzed and provided.
Data
Instead of manually processing data, today, operators can completely entrust AI tasks such as predicting player performance, thereby directing players to the right games.
Attracting young people
Betting today is no longer a sport for the elderly, but operators are trying to focus on young customers thanks to AI technology. Hitting the common mentality of young people, that is, they do not like to move to the land-based game facility to bet directly, AI technology has succeeded in enticing young people to participate in betting by identifying the need for betting. Customer needs and customizes service packages to suit certain customer groups.
Fraud Detection
In the past, some bookies often arranged betting odds in their favor, which caused players to lose a lot of money due to house cheating. With AI technology, the cases of fraud have decreased completely because AI technology uses available technology and is programmed according to the rules, so if there is an abnormality or fraud, AI will easily find out. Not only that, but Ai also helps the operator control the traffic and the number of users using the account to log in abnormally, which helps the operator avoid bad cases such as website hacking. Moreover, AI also helps to secure user information.
AI has completely changed the gambling industry and made it more interactive and fun and engaging for everyone. With the preeminent features of AI, it will always stick with the betting industry and help betting operators improve their reputation and customer satisfaction.