The Federal Trade Commission received about 2.2 million fraud reports in 2020, an increase of 45% since 2019. Almost a third of these fraud incidents were related to identity theft. It's a problem nobody can safely ignore.
If you have been a victim of identity fraud, please follow these tips to minimize the fallout and protect yourself from future harm. If you appear to have escaped identity theft so far, read on for tips on how to stay safe and stay alert to this growing problem.
How do hackers assume your identity?
Scammers that want to assume an identity need Personally Identifiable Information (PII). PII includes but is not limited to:
full name
birth date
social security number
home address
email address
passport number
credit card numbers
driver's license number
place of birth
usernames and passwords
With some of this information, an identity thief can pretend to be someone else to carry out an unauthorized transaction or commit fraud in that person's name. A scammer could also take out a loan or apply for a credit card, open a bank account, obtain a mobile phone or driver's license, or use the stolen identity if arrested.
The identity theft pandemic has grown alongside Covid-19, which has made people much more anxious, confused, and vulnerable. Scammers often pretend to be the IRS or the FBI, posing as employees of actual, new governmental programs. Because these real programs are new, scammers can more successfully pose as officials. By using urgency and generating fear regarding Covid-19, they manipulate vulnerable people into revealing information that should remain confidential. These are not new scams, but scammers are taking advantage of the pandemic to target and manipulate people.
How do you know if someone has attempted to steal or has stolen your identity?
Not everyone knows the exact moment someone steals their identity. It's worth regularly checking rather than taking it for granted. Look our for:
Statements or bills for accounts you never opened
Legitimate account statements that no longer arrive
Bank transactions or withdrawals you do not recognize
Note that identity thieves frequently make small changes or purchases initially or withdraw small amounts to test the water. If their activity appears to go unnoticed, they may then increase the frequency or impact of their activity.
If you spot signs of unusual activity in one of your accounts, take action right away. The following tips will tell you what to do if you think a scammer has stolen your identity.
What do you do if your identity has been breached?
Stay calm
The first thing to do is stay calm. You're not the first person this has happened to, and, unfortunately, you won't be the last. But, on the positive side, this means you can follow a known procedure to mitigate the problem. The institutions you encounter on the way will help you; this kind of thing will not be new to them at all.
Alert your bank
Suppose you spot unusual activity in your bank account, such as transactions or withdrawals you do not recognize. In that case, you should let your bank or other financial institution know as soon as possible. Don't wait for the scammer to make a larger transaction.
Alerting your bank will probably mean placing your account on an alert and freezing your bank cards. You should receive new bank cards quickly; the temporary inconvenience of being without cards is worth the peace of mind if you are concerned that someone has access to your funds.
Change critical passwords and logins
It's wise to change passwords at least every 90 days to help keep your online accounts as secure as possible. If you suspect that someone has targeted you to steal your identity, change your critical passwords. Ensure that you use strong passwords, which normally means:
long passwords
nonsensical combinations of letters, numbers, and one or more special characters
including capitalization
With no personal details
Report the incident
If a social media account was compromised, contact the service provider, even if you have already changed your password. They may be able to monitor your account for suspicious activity. And they can use the information you provide to save others from facing a similar fate.
You may also choose to report the incident to the police. This can help the police identify a pattern of breaches and give them more information to close the net on known scammers.
Monitor your accounts
Rather than relying on others to protect your identity, look out for suspicious activity yourself. Suspicious activity includes unexplained withdrawals or transactions, missing bills, or confirmations of account changes that you didn't make.
If you are locked out of a social media account, this is a sign that an unauthorized user may have accessed it. You should report the incident to the social media service's help team. If you can get into your email, check for unusual communications, including emails that you didn't write lurking in your sent folder.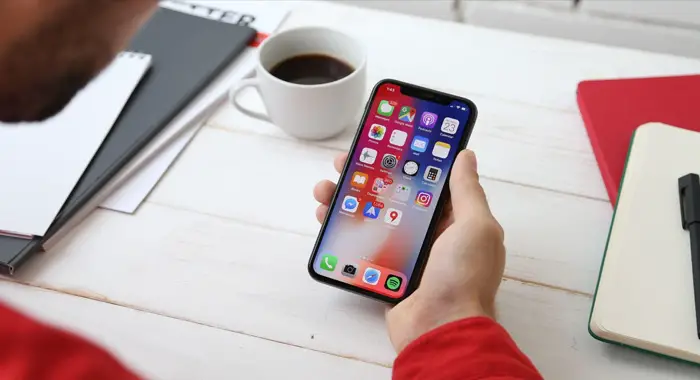 To avoid being the victim of identity theft:
Start offline
Identity thieves do not only access information online. Shredding or otherwise irretrievably destroying unneeded, confidential paperwork is wise. Identity thieves will wade through trash for account details, full names and addresses, proof of ID, and more. Keep hard copies of PII safe. Destroy unwanted PII properly.
Beware of phishing emails
Phishing emails normally suggest that something is urgent and time-sensitive, encouraging you to respond quickly, normally with some PII. Often, they don't even know that your email address is active unless you reply. You can spot phishing emails by their aggressive content, bad spelling and grammar, deliberate misspellings of well-known business names, and their use of generic email addresses like Hotmail and Gmail.
Don't trust people blindly
Before entering into communication with someone – or if you've started communicating with them and are now unsure of their authenticity – use Nuwber to make sure those people are not someone else. You can search people by their name or phone number. This will tell you if the person is who they say they are, helping you decide whether or not they are trustworthy.
Use anti-malware software
While people should be vigilant to potential threats from identity thieves, this kind of software can be the first line of defense against phishing emails and identity theft. Anti-malware software needn't be expensive, but it's often worth spending some money to get a reliable application that receives the latest updates.
Update your software
Old software tends to have vulnerabilities that hackers can exploit. By updating your software – that means your applications and your operating system – you can make your computer more secure.
Don't use public Wifi
Most people wouldn't leave their bank details or other confidential information in a public place. The same goes for public wifi. Don't send any sensitive information from a cafe or another publicly provided hotspot. Always use your cell's data or a secured, private network. In case it's something urgent, use a VPN.
The best way to avoid identity theft is to be proactive about your offline and online security. However, if you see signs that your identity has been stolen, it's not too late to do something about it. Act quickly, but don't panic. These tips should help you draw a line under the situation and use the available services and techniques to prevent a breach from getting worse.