Great and free iPhone 5 games
There are tons of free iPhone 5 games available for the owners of this release. Some of the most fascinating free iPhone 5 games have been described below.
1: Free and simple but interesting iPhone 5 games reach their apex with a game like Trace. It is a game which makes you navigate the hand-drawn hurdles and then reach the exit which is in the shape of a star. While playing Trace, You can have scores which are time-based by drawing and erasing the platforms and hence making your progress easier.
2 :  Fighting bandits and overpowering supernatural foes is what Six Guns is all about. So this iPhone 5 game offers a full-fledged opportunity to you to indulge in deadly gun fights and clashes against evil characters. The ambience of Six Guns gives you an experience which is commonly typical of advanced computer games only.
3 : Dead Trigger is a fantastic iPhone 5 game for you to shoot and kill zombies. Along the way, you can upgrade and enhance your artillery to protect the world. So, Dead Trigger, with its intriguing stages, makes you enjoy to the fullest and feel like a savior.
4 : The golfers can have a virtual experience of the game on the iPhone device as Flick Golf is out there. This game demands from you to master it before you can fully enjoy it. Once you have mastered it, you are free to play your shots like any golfer practically on the ground. The game possesses the hazards, trees, bunkers, sand and wind typical of a golf course.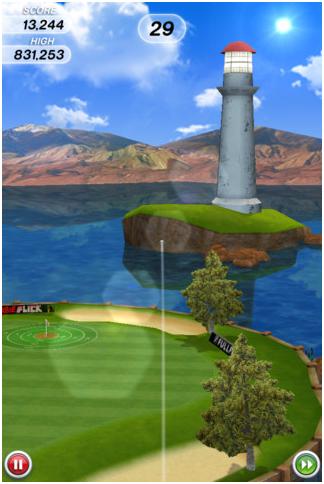 5 : Jetpack Joyride, as the name suggests, is fully action packed game which guarantees you a joyride. You can enjoy this free game on your iPhone 5 at your own leisure. You, as the player, have the control over the gas jetpack with the help of just on button. The game has different vehicles during different stages and you can earn coins along the way.
6 : Generally racing games lose their beauty when played on a cell phone but Temple Run for iPhone 5 is an exception. It is one of the most amazing free games for the device. The atmosphere of the game consists of ancient ruins and you have to avoid the angry spirits in order to get the prized artifact. There are sliding traps and leaps right across abysses. The more you play Temple Run, the more points you can and more power-ups come your way.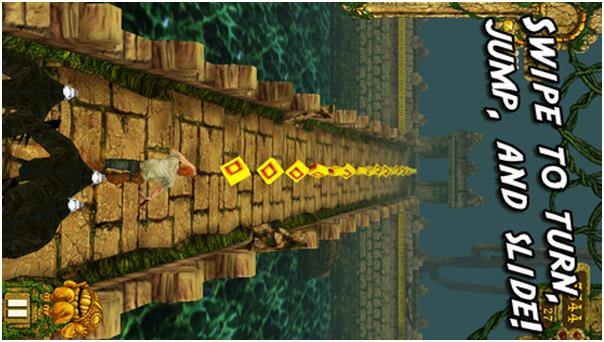 7 : MazeFinger Plus is an iPhone 5 game which intrigues and satisfies your craze for solving and playing maze games. This game provides you with a run-against-the-time situation as you are supposed to swipe your finger, on your iPhone, from the point of start right to the end of each maze. This game has magnificent graphics equipped with 200 levels offering various difficulty situations.
8 : Dropship is yet another free and interesting iPhone 5 game for the sci-fi game lovers. The design of the game is that the player's ship has to cope with gravity and shoot gun emplacements. Simultaneously the player has to go through mind boggling cave formations in order to win and look for abandoned allies.
9 : The team-based game Heroes of Order and Chaos can be easily played on iPhone 5 and the experience is almost equivalent to playing such a game on a computer. The mission, in the game, of toppling the enemy towers and beating the soldiers can prove very unique and it can facilitate 3 to 5 teams to play it.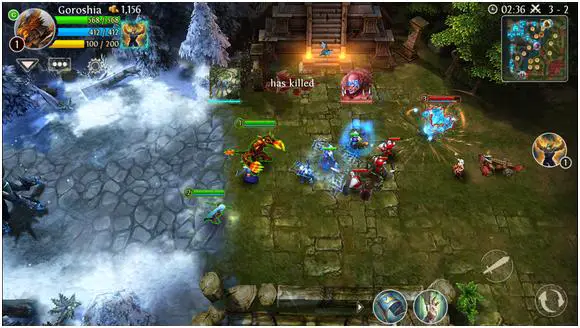 10 : The racing games which are tilt-based have their own fascination. Cube Runner is one such iPhone 5 game which gives you the fun of being a pilot of your craft and surviving by tilting it from left to right through one cube-littered landscape to another.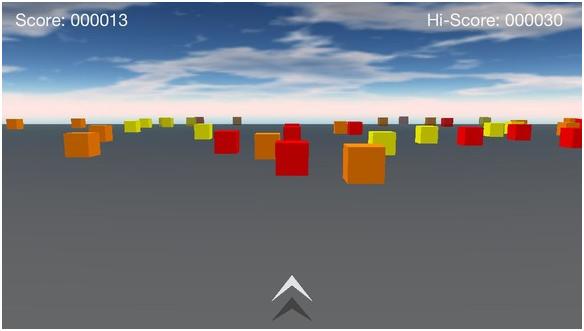 11: Bankshot is yet another free iPhone 5 game which is interesting and easy to play though it has its own interesting challenges to offer. The game is supposed to make you send your orb all the way to a specified goal by making it bounce off of any of the walls.
12 : If you like mission games more than other types of games, Agent Dash is made for you and your iPhone. It is a handy iPhone 5 game. The player has to dash through incredible environments to destroy villainous bases.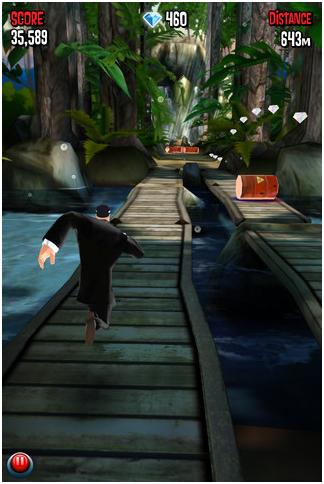 13 : Dactyl can be considered one of the most addictive iPhone 5 games. The player has to move fast mentally and tap the red bombs in order to keep them from exploding. The fascination of the game lies in the fact that the red bombs appear fast and in large numbers and hence, compelling you to be on your toes all the time.