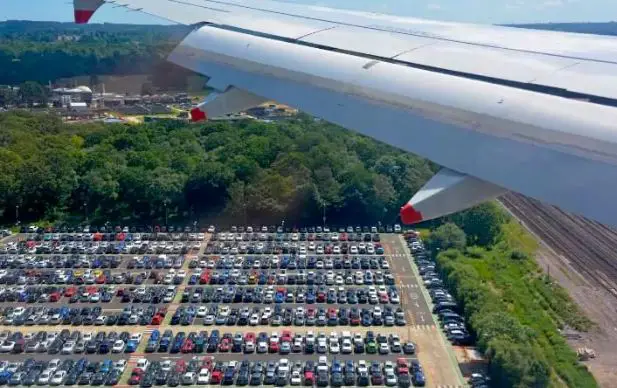 It is quite annoying to drive to a mall to catch up on your favorite movie and coming to the realization that there aren't any parking spaces available in sight? To provide salvation to the people facing similar parking problems, Google Maps will be coming up with Parking Availability feature to ease every driver's life.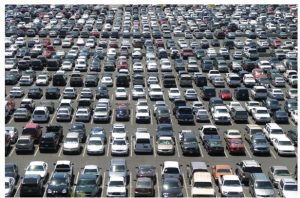 Google is well-known for testing, upgrading, and adding new features to Maps (the application), and lately, Google Maps is testing a new feature which will indicate how difficult it will be for a driver, to find a parking space in his or her locale.
Parking alerts from Google Maps were first discovered by Android Police, and now the new feature is available to some users through the v9.44 beta version of Google Maps.  Google may roll out the feature for masses in the coming months.
With the new feature, users will be able to plan their trips, save their times, and drive to a specific parking space, based on its availability at common public locations.
How does it work?
Google Maps will be displaying a small 'P' icon just next to the duration and distance of the selected route. Three levels depending on the difficulty of parking will be listed under the 'P' icon – Easy, Medium, and Limited. When there is 'Limited' parking space available in the area, the 'P' icon turns red, and when the difficulty level of parking is 'Easy' or 'Medium,' the icon turns blue. This change in color based on the availability indicates the users where to expect parking area near well-known public locations such as amusement parks, malls, movie halls, multiplexes, megastores, and even airports. One can find further details on the parking space by entering the route's direction.
Technology that the app uses:
However, it is not clear how Google will be able to determine the parking spaces for its users.
Other apps like Parker rely on meters with internet connectivity, placed on garages and streets; several other apps depend on motion sensors, GPS, Bluetooth, camera trackers, or a combination of all to track availability of parking spaces in a particular area of concern. PocketParker, a research project of Massachusetts Institute of Technology, detects parking availability by mapping stats from smartphone accelerometer on freely available mapping data.
Android Police has not yet been able to explain the source from which Google will be extracting information about different factors including the time of the day, anticipated traffic conditions or any significant events, which will influence the parking spaces available in an area.
Some have presumed that the estimates done by the company for this app are based on the same method that it uses to provide real-time road and public location traffic data. And others have figured out that Google Maps will simply consider the number of parking venues in a public place, and the number of areas available, instead of informing the users about an exact number of free parking lots at a given time.
Limitations:
Due to this uncertainty, it will be likely that the estimates done by the app may not be perfect or accurate, and we have to wait until the feature is available for all its users.