Get Updated with the HP Pavilion dv5t (2010 Version)
For traveling and multimedia needs, there is a notebook that can satisfy your needs–the HP Pavilion dv5t. It does not excel at any single purpose, but is pretty versatile and can function for many uses.
For the Pavilion line, HP introduced three new colors which are Black Cherry, Champagne and Sonoma Red. The chassis is immune to fingerprint smudges. It may also be bulky, but is still pretty decent for traveling.
The Pavilion's LCD panel has a LED back lighting capability. It produces decent pictures in high detail. If you want higher-definition content on your laptop, it is a good idea to include a Blu-ray drive on the Pavilion. However, the audio is pretty weak and unimpressive.
The keyboard and the touch pad are pretty decent and comfortable. There are also media playback buttons which are pretty rare for the Pavilion that claims that it is not exactly geared for entertainment.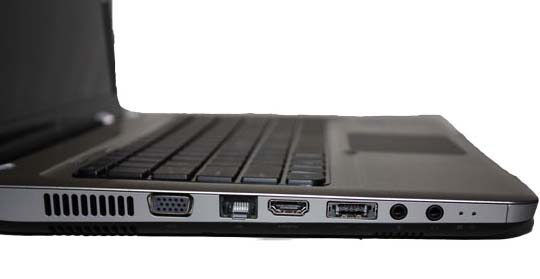 There are three USB ports on the Pavilion and an eSata/USB combo port, as well. You can find this port on the left side of the notebook; along with the VGA, HDMI and Ethernet ports as well as microphone and headphone jacks. It also has Bluetooth and Wi-Fi capabilities.
The Pavilion is pretty good in handling, productivity and multimedia tasks. The processor and the 4GB memory are superb in handling these tasks.
The Pavilion's graphics are great along with its graphics accelerator.  The Pavilion handles DirectX 9 games pretty well.  However, as compared to its other counterparts, the Pavilion is not that impressive on graphics and there are far better alternatives for 3D hardcore gaming.
The Pavilion's battery life is very impressive and lasts 20 minutes longer than the average laptop.  It can last for about 3 hours and 28 minutes when you play a movie on it.
The built-in applications that come with the Pavilion are pretty decent.  All in all, the Pavilion performs very well.  All it needs is a better audio and 3D graphics capability.
– – – – – – – – – – – – – – – – – – – – – – – – – – – – – – – – – – – – – – – – – – – – – – – – – – – – – – – – – – – – – – – – – – – – – – – – – – –