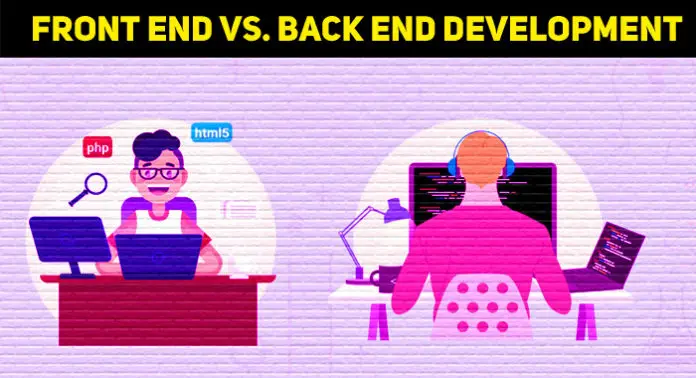 As a beginner in the coding world, you may have heard the terms backend and frontend developments. When you think of learning to code, you cannot choose between frontend and backend development.
Frontend development is about the look and aesthetic design of the website. On the contrary, backend development is related to the functionality of the website. However, there are several other factors differentiating frontend development from the backend one.
An overview of frontend development
The job of a frontend developer is to focus on website features, the development of different elements, and coding. They ensure that the visual aspects of a site are functional. Developers concentrate on the UI for graphic designs and add life to your website. They can create elements, including-
Navigation
Animations
Layouts
Buttons
Graphics
Images
Content organization
An overview of backend development
Backend developers have to deal with something that is not viewable to website visitors. They make a platform interactive. For instance, while running a social networking platform, you have to store the user information properly.
It is the website's database, and the common ones are MySQL, SQL Server, and Oracle. You can run the database from the server. Backend developers deal with the database and store the website content in it. The significant tasks of backend developers are to:
Troubleshoot and debug web applications
Use framework
Manage database
Build codes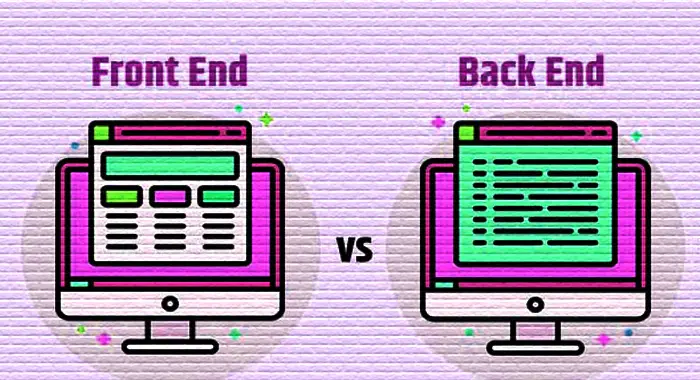 Frontend development technologies
JavaScript- It is the best client-side scripting language and is helpful for better site interaction with users.
HTML- HTML files comprise the tags (to display pages correctly and the content.
CSS- This styling language is good for HTML elements to design websites and applications.
Backend development technologies
Backend developer jobs include the use of server-side programming languages, including
C++- It is an object-oriented language for backend programming.
PHP- This server-side language is best for web development needs.
Java- It is easy to use Java components to create applications.
JS- Node.JS is another cross-platform solution for designing web applications.
Server
Apache, IIS servers, and other backend technologies are highly valuable.
Cache and database
Back-end development is about using DBMS technologies, like Oracle, MySQL, MongoDB, and Redis.
API
It is essential for successful backend development. Gain some knowledge about SOAP and REST.
Frontend developers- What are their responsibilities?
Defines HTML page components
Make the pages look attractive with CSS.
Increase the interactivity level of the site with JavaScript.
Raise the productivity level using frameworks
Deal with different jobs like automation, version control, and CMS
Identify the webpage's client-side performance
 Backend developers- What are their responsibilities?
Backend developers create different webpage components on the server.
They design pages using Java, PHP, JavaScript, Ruby, and Python programming languages.
Help other developers for faster response
Deal with API resource
Both backend and frontend developers need to work together to make website development projects successful. They should have high proficiencies in creating frontend and backend designs of a site. Thus, you can now refine your development skills to create the best website for your clients.