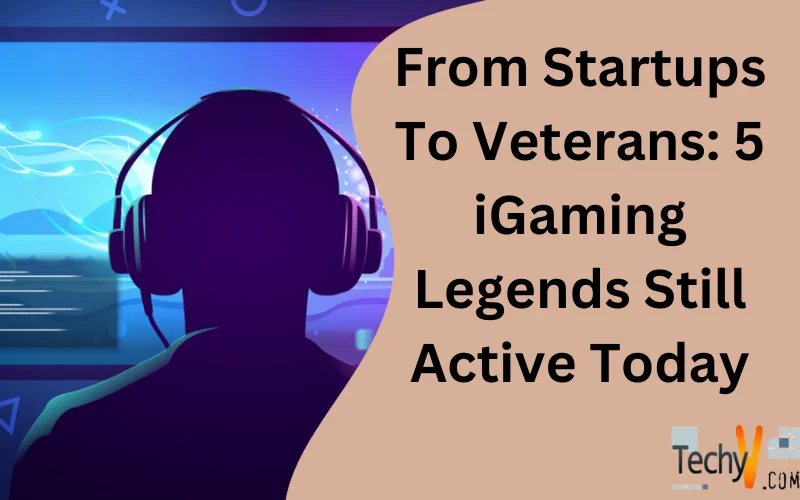 The first online casino was born in the mid-1990s, which makes the iGaming industry three decades old next year. The industry is a true success story, going from novelty to a billion-dollar industry in a few short years. Today, there are dozens of major international iGaming groups, countless smaller, local players, and of course, there are the companies that provide them with games, infrastructure, and B2C services. Among them, there are a few true veterans who have been in the business since the very beginning.
CryptoLogic
In the mid-1990s, when the internet was still young, two brothers developed a secure online payment method while working in their parents' basement. And they decided to turn it into an online gambling platform. Andrew and Mark Rivkin built not just the payment solution but also the gaming software and the support services and soon got their first client: InterCasino, one of the first iGaming outlets in history.
CryptoLogic went from zero to iGaming hero, it was listed on the stock exchange and was ultimately absorbed by Amaya Gaming, the company behind PokerStars.
Microgaming
Another company that claims to have been the first iGaming developer in history is Microgaming, based on the Isle of Man. Founded in 1994, it has become the go-to casino software provider in the 2000s and a major early adopter: it was the first to launch a mobile casino game, a smartwatch slot machine, and a VR casino game.
Last year, Microgaming sold its game portfolio to Games Global, a holding company. It continues to provide B2B gaming solutions to this day.
Realtime Gaming
Born in the US in 1998, Realtime Gaming (RTG) was one of the most widely used casino software providers in the early 2000s. Being an affordable solution, RTG was the go-to platform for a vast variety of casinos – unfortunately, many of them have also failed rather quickly.
Realtime Gaming is still alive and kicking today. Among others, it is the studio behind some of the top online slots in South Africa, and also serves many South American and Asian markets.
Playtech
Playtech has been around since 1999, making it another veteran of iGaming. A casino software provider at first, the company has grown into a full-service B2B platform, covering everything from slot machines to online poker. At one point, Playtech's iPoker network was the largest in the world, successfully competing with the likes of Full Tilt and PokerStars.
Today, Playtech offers a cross-platform solution for iGaming operators and encompasses several well-known brands like Ash Gaming, Quickspin, and iPoker.
IGT
Finally, let us mention one of the iGaming brands that started out as a land-based gambling provider: International Game Technology, or IGT for short. Founded in 1975 in Las Vegas, the company introduced innovative features like the electronic tracking of customers, microprocessor-driven spinning-reel slot machines, and wide-area progressive jackpots with the legendary Megabucks. The company got a breath of fresh air upon its merger with GTECH in 2015 – the transaction gave birth to one of the largest iGaming groups in the world. Today, IGT is still one of the largest suppliers of North American gambling outlets, both online and in real life.
Final Words
The iGaming industry has grown exponentially since the mid-1990s. From a controversial and under-regulated business, iGaming has grown into a multi-billion dollar industry that's present in pretty much every corner of the globe. Still, it's good to know that the veterans of the industry are still very much alive, serving players from South Africa to the North Pole.