We have encountered various ways the online market have used different platforms to flourish their business. We have heard about Social Media Marketing, Social Media Advertising, etc. But social selling is completely a new field to explore. The company appoints a group of people for customer support. The employees in the sector of supporting any queries related to the product need to be on call at a given time span to help the customers in need.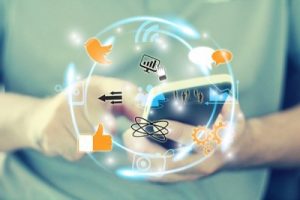 Social selling is a great feature added to the online business. Many professionals in the field of sales have incorporated social selling, and have seen booming sales for their products. The sales professionals who still work old school are struggling to acquire a good share of the market. The new method of selling can be the way of engaging with target audience with all the existing network connections available and also maintain a good rapport with the customer for a hassle-free functioning business. The trust between the company representative, and the customer can be upgraded to a new level. The practice of making unnecessary cold calls can be avoided.
The main goal of social selling is to connect with customers using social media platforms, understanding the nature of the sales products, having a strong connection with potential customers who will keep the company as their first priority when it would come to the terms of purchasing a product when released. By using social media tools to engage with customers. Online fields such as Facebook, Twitter account users already are exploiting the new trend of selling products online but are not aware of it.
The aspect of using social media platforms to make sales is not to bombard every social page with advertisements but to engaged in a respectful bond with the customers, to approach them at the right time to introduce the company, the new products that have released in the market, to provide solutions, to provide aid in any pressing need of the prospect's life.


There can be many reasons as to why a business person must employ social selling. Many of the competitors already use the concept. The point is to be present or to show up when the prospective need you, to listen to all the details which are mentioned by the potential customer, to provide valuable information to the individuals.
How to build social selling platform?
To find endorsements or representatives who have a good influence on the society, to give good recommendations.

To expand your networks or connections with various contacts.

To be very engaging in social groups on Facebook, Twitter, etc.

To keep tabs on existing customers so that business flourishes.

To make a separate list of promising customers to increase sales.

To keep a private list of the competitors to follow up with the new trends used by them.

To engage with other business.

To follow up with the followers online to maintain a good relationship by responding to their posts.