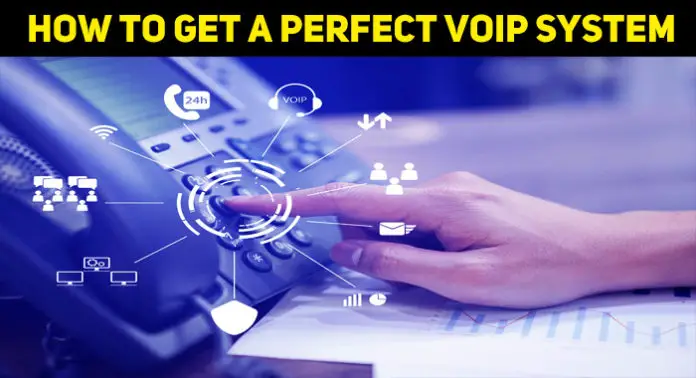 Today, most companies are moving their communication system to VoIP. This tool uses the internet to send the voice instead of copper lines. Although it is full of benefits, you need to go through all the necessary steps to ensure that you get the right VoIP system for your company. Here are the things you need to do to complete this process intelligently.
Step One: Who will be using the VoIP System?
Everybody inside a company has different needs. It also varies from one firm to another. That is why it is important to look at your employee's work before looking into VoIP systems. A salesperson will not have the same need as a technician. This may define the various functions your system will need to provide. But before doing so, you should look at https://aircall.io/ to fully understand what a VoIP virtual communication system is and what it can do for your company.
Step Two – What functions will the Users Need?
There are standard functions in communication systems that you cannot go without, such as call waiting, call transfer and conference calls. But after that, many functions will be defined according to your employees' jobs. Will they be using a speakerphone? Will they need access to text messages? It would be best if you kept this in mind while choosing your virtual communication system.
Step Three – Quantity of Incoming and Outgoing Calls
This crucial data will help you choose your VoIP system. That's because it will define how many line appearances the IP phone should have. To get an idea, an office worker should normally have between three to five, while a receptionist should be closer to ten.
Step Four – How often will it be used?
This point is meant to answer the level of quality you will need. If someone is on the phone all day, they cannot work without the market's highest quality. That will enable the virtual network on their computer to last longer, and the communication with clients and colleagues will be clearer. Don't forget that you will get the quality you pay for, so don't automatically look for the lowest price.
Step Five – What Is Your Budget?
As we said, looking for a cheap VoIP system will not be the best way to go. However, we all have different budgets, and it needs to be considered when you choose your system. There is no point in over-spending, but keep in mind that communication is one of the most important parts of any company.
Other considerations may include:
Customer support needs
Security issues
Read online reviews