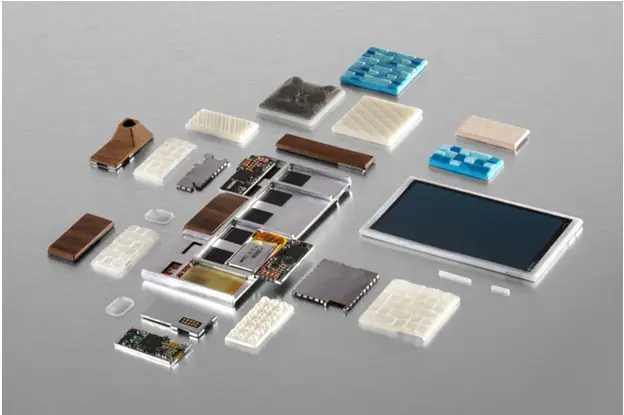 The Future of smartphone, is here. Google has now made it easier for the users to modify their smartphone where different parts of the phone can be removed easily allowing for broad range of customization. Many of us would want to experience the power of the latest camera sensor but could not afford to change our smartphone and Google's vision of customizable modular phones is just the answer we want.
Google initially announced the project two years ago, and all of a sudden it went under the radar. It made a solid come back at the Google I/O this year, bring it even more closer to the public.
Several manufacturers have already started making the modules for Ara smartphones which include Sony, Samsung, Toshiba, Panasonic and iHealth. The back of the device will contain six swappable modules, and all the six will be using the same connector, which means there is no fixed place for every module, and the modules can go anywhere. Also, modules ejection will be controlled by software. Google has developed Greybus to support the module connection which is power efficient and capable of high data speed up to 11.9 Gbps, offering high responsive and lag free experience.
As of now, there won't be any provision to change the RAM, processor, display, battery or even the antenna (phone module) as they would be fixed with the frame. The frame is said to be built with long-lasting latches and connectors which would keep the modules intact. Even though the core components cannot be changed, other key components such as speaker module, camera module, and storage module can be changed with ease. These modules will be disengaged with the help of an app, which would allow the modules to be removed or swapped accordingly after being unlocked.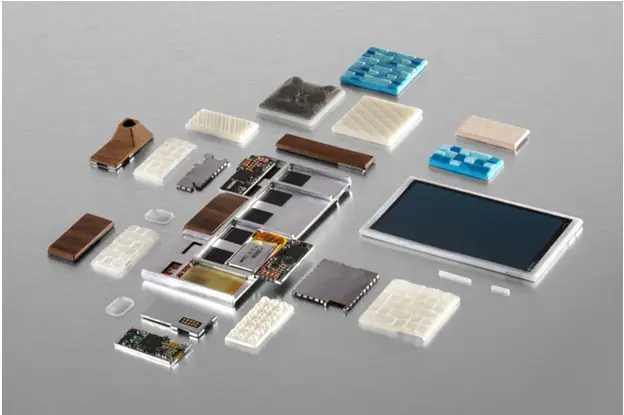 Modular smartphones can be versatile, serving different categories of users. For e.g., In health care sector, the users can swap the modules with a heart rate monitoring sensor or blood pressure sensor. All Ara devices would be running on Google's Android OS, which will be customized and modified for the device.
There are around 30 Ara modular devices used by Google insiders, and very soon Google developers could get their hands on the device. Very soon, the much-hyped project of the modular phone will be available for customers as Google said they would officially launch Google Ara smartphones next year. There are no words regarding the price tag it would hold, and the details regarding its distribution will be clear once it is officially launched.