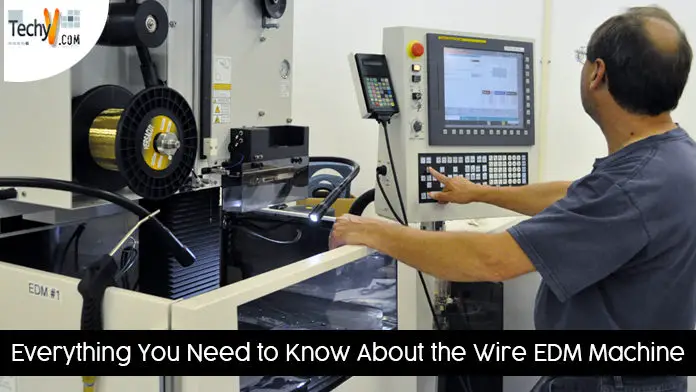 Are you a metal dye maker? Or do you own and run a manufacturing concern that manufactures machine tools or die components for other metalwork companies? You might even need to manufacture dies for your own metalwork business? If so, are you interested in purchasing a wire EDM machine?
What is a Wire EDM machine?
Before we consider the definition of a wire EDM machine, let's consider a brief definition of a die or machine tool.
Succinctly stated, a die is similar to mold and is manufactured specifically for a single purpose or to manufacture a single item like a simple paper clip. Wikipedia.com defines a die as a "specialized tool used in manufacturing industries to cut or shape material mostly using a press."
A die is traditionally manufactured by a tool and die, maker. It is a precision mold and is often created using CNC-controlled machines.
Electrical discharge machining (EDM), "also known as spark machining, spark eroding, die sinking, wire burning or wire erosion, is a metal fabrication process whereby a desired shape is obtained by using electrical discharges or sparks."
In other words, the metal form is shaped by using electrical sparks that run between two electrodes, separated by a dielectric liquid that is able to transfer an electric current between the two electrodes. The one electrode is known as the tool-electrode, while the second electrode is known as the workpiece electrode.
It is also essential to note that these two electrodes must not make contact with each other for the EDM process to function optimally.
When the voltage between these two electrodes is increased, the electrical field between the two electrodes increases exponentially, the dielectric liquid is broken down, and an electric arc is formed which in turn breaks down the solid material of the metal shape from which the die is created.
The wire EDM machine is an electric discharge machine that uses a wire as the main driver that allows the electrical current to pass through the dielectric fluid. Its main function is to manufacture dies from hardened steel.
The tool-electrode is a wire that is wound between two spools, allowing the wire to move up and down, to prevent the active part of the wire from being overused, and breaking during the die-manufacturing process. This wire is usually brass, and it is fed between the two electrodes submerged in the dielectric fluid. The metal blank, that is being used to create the die, is also submerged in the dielectric fluid, where the electric arc runs along the wire, forming the blank into the final product.
This process is extremely successful as a machining method primarily used for manufacturing dies from materials that are very hard or challenging to the machine using traditional machining techniques.
Final thoughts
Consequently, in summary, a wire EDM machine is a CNC (Computer Numerical Control) machine that uses the EDM process and technologies to manufacture dies and other machine tools.