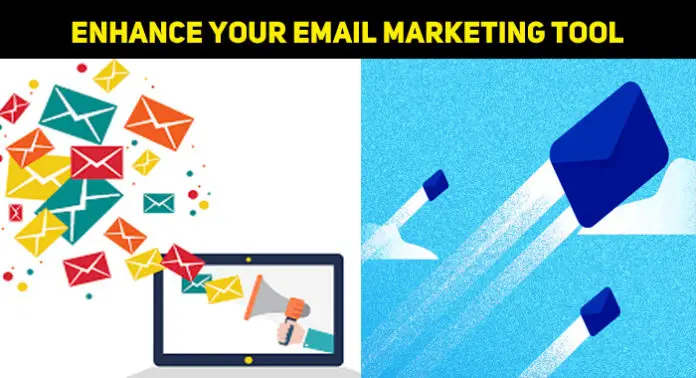 Email marketing is perhaps one of the best means of increasing one's brand reputation. You need to evolve your product to provide your customers with good value for their needs. With this, you can get higher revenue. You can improve your product by upgrading third-party components to meet the needs of your customers.
Who wouldn't want to grow their business? If you do, improving your email marketing tool using a great WYSIWYG editor is a must. This article will tell you about how WYSIWYG Editor can enhance your email marketing software.
Do you want to achieve success after success with your brand just like any other business enthusiast?? Read more. The following are 5 key factors to use a text editor to boost the impact of your software, improve your market share, and retain your customers.
1. Provide new features
According to a report about 2019's 10 fastest growing brands found out that the key commonality was their focus on keeping up with the shifting customer expectations as well as emerging needs.
The top providers of email marketing software never stop to establish new features with their road map. They also continue to engage existing clients, offering more value, and assist them in achieving their goals. With that, they can also encourage new clients who aim to upgrade from a basic solution.
Integration with a more innovative WYSIWYG HTML Editor such as TinyMCE is beneficial to enhance the content editing experience. Additionally, it can also provide new email marketing software features, including:
Accessibility checker – it enables your users to view that their content can be accessed easily. In addition, it is also easy to fix common problems with just one click.
Accessibility – offers a more accessible experience for content creators with WAI-ARIA compliant text editor that can perfectly match to screen readers like NVDA and JAWS.
Link checker – you can prevent sending broken links to your customers through checking automatically every URL to ensure that it's valid.
Spell checker – this feature can determine typos before the emails go out. It has custom dictionaries and multilingual spell checking.
PowerPaste – you can cleanly copy and paste content from Excel, Microsoft Word as well as other tools.
Comments – offers collaboration features in your email marketing software. It enables the users to collect feedback, review emails, and directly finalize content inside the email marketing software.
Images – it enables you to insert photos on the content of your emails.
Emoticons – it makes a menu item or toolbar option to insert emojis into the content of emails.
2. Provide More Control
An advanced WYSIWYG editor like TinyMCE can provide your customers with more control over their content creation experience. For example, they can:
Limit the toolbar options
Use default styles to suit their brand style guide
Define company-specific words through the Spell checker
Limit the fonts and colors available for content creators
It can take control away from individual content creators.
3. Save the time of your customers
 With the help of an efficient editor like TinyMCE, you have an assurance that you can have professional and great quality email content in a fast manner. They can perform it even in half the time. With this, they can experience the following benefits:
Save more money – organizations don't need to hire more staff or freelancer to make their campaigns. With this, they can save more money while gaining more benefits.
Make more money – companies can spend the same amount of time but will be able to send additional promotions. With this, they can save more money and time while advertising their brand.
This suggests that time equals money. It can encourage customers to pay more if you can deliver on time to save their time. They can also feel good about purchasing with your brand. Studies revealed that spending a budget on buying free time can result in greater happiness. 4. Enhance the identity of your brand
 You must keep in mind that a strong identity of your brand can help you gain more customers. Therefore, you must be responsible for improving your brand recognition. They will also believe and trust that your brand is a reliable one. It is essential to establish your credibility while helping your customers to be familiar with your brand. Well, it can also lead to business value. Are you curious about how email marketing software can help to enhance the identity of your brand?
You may not know it, but some email marketing software comes with stronger brand associations and presence compared to others. In addition, the right customizable components can also level up your brand reputation. TinyMCE can also provide the best customization procedure with its functional features.
5. Scale with confidence
 Adding new functionality and features is a good idea. However, you must also consider the potential negative effects of it on your business. If you want to establish your brand, you must consider the expenses of ongoing maintenance, development, and support.
You might need to hire more workers, especially if you're in the first growth stage of your business. Luckily, the WYSIWYG editor for your email tool can greatly help. It allows you to save costs for your business operations.
TinyMCE is a powerful component that is used by millions of content creators and thousands of apps all over the world. Their team can offer:
Detailed documentation – they provide fast guides and advanced topics
Rock-solid engineering – stress-tested and bulletproof code
Enterprise-grade support – you can get quick access to bug fixes, priority responses, security patches and help to install and customize TinyMCE
Choose TinyMCE
You can try the service of TinyMCE through a free 14-day trial. You can choose the following guides for the best integration:
Adding rich text editor on a simple Vue Project
Improve bootstrap forms through editing
How to add TinyMCE into a simple React project
Making an Angular reactive form using a rich text editor
If you want to learn more about TinyMCE, you can contact their team. It can improve your product and offer your customers the best experience.