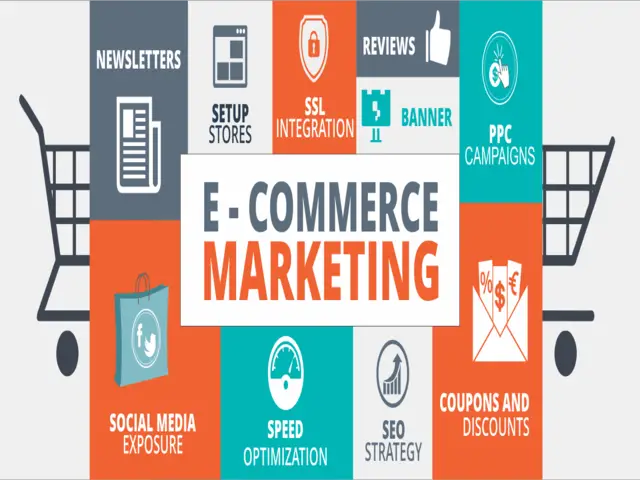 In today's fast-paced marketplace, you can toss the old rule book for e-commerce marketing out the window. Just as your online store must adapt to ever-changing customer demands, so must your marketing strategies. Customers now expect speedy, responsive and personalized interactions—anything less will fail to capture their attention and entice them to engage with your brand in a meaningful way. Here are a handful of important emerging trends in e-commerce marketing for your consideration.
Personalized Marketing Messaging
One of the primary challenges of selling products online is the distance between you and the customer. They could be halfway around the world or halfway down the street, but there's still a screen between you. And yet, shoppers increasingly expect a personalized experience from start to finish.
This begins with marketing messaging.
It's far too easy to gloss over a generic ad—one that could apply to a college student living in a city just as easily as a rural retiree. As a result, marketers are turning to artificial intelligence (AI) to programmatically assemble ads in real time based on customer demographics and online behaviors. This means the final product will reflect the viewer, boosting the likelihood of eliciting desired actions. Creative elements like headlines, images and calls to action offer the potential for dynamic personalization.
The same principle applies to email marketing. Customers have demonstrated an increased likelihood of opening emails with personalized subject lines. Marketers can also harness AI tools to make recommendations for products based on shoppers' past behaviors and transactions. This ensures your marketing message stays relevant across your target audience.
Selling Products Via Social Media
Modern e-commerce depends upon delivering a friction-less experience. It's unsurprising that enterprise e-commerce and social media platforms have joined forces to simplify the checkout process. This so-called "social commerce" allows shoppers to initiate transactions without even having to leave their favorite social media platforms, like Facebook, Pinterest and Instagram.
As Business News Daily points out, this development in social media has triggered "a shift in focus from branding to lead generation and conversion." Rather than simply posting content and building your brand identity, social media is now a pathway to directly shorten the sales funnel. Savvy marketers are always looking for a way to help consumers get from point A to point B more quickly because it lessens the likelihood they'll abandon their shopping journey and creates a more favorable brand impression.
Long story short: Consumers no longer see social media as a place to merely browse; they now also see it as a place to buy. If your online store can facilitate this social media-to-checkout connection, you'll see better conversion rates.
Collaboration with Micro-Influencers
While influencer marketing has been around for years, there is a shift in this approach to driving traffic and loyalty. Micro-influencers represent a new area of potential for e-commerce brands. Though they may have only a few thousand followers, their core audiences tend to be very engaged. These relationships are especially beneficial for niche brands looking to connect with a specific subset of online users.
Before you reach out to a micro-influencer, make sure you understand their personality and niche well. This way, you'll be able to propose a mutually beneficial arrangement—like a series of social media posts, a video, blog post or some other form of content.
Emerging trends in e-commerce marketing favor specificity, personalization and convenience. Shoppers want to feel like your company understands their wants and needs before they take the plunge and make a purchase from your online store.