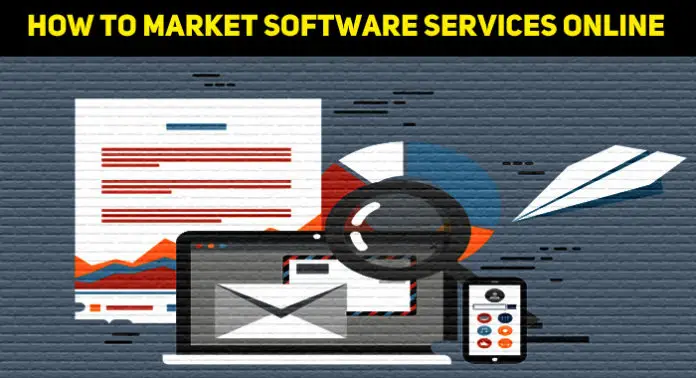 The buyer's behavior has changed significantly, especially because of the pandemic, and the competition in many industries becomes stronger as days pass. So, to become more relevant and respond to your customers' needs to the fullest, you must choose a dedicated team to work with.
And the best way to do it is through digitalization.
Digitalization is not a challenging or exhausting process, especially if you choose to work with a dedicated team with vast experience in your company's field. Due to digital tools, you will have a stronger market and online presence and will be able to address more and more interested clients without wasting precious time and resources.
So, what are the best solutions that could be rapidly adopted by your software company so that you can sell more services online?
What makes your software services worth buying?
Many new software companies are available in the market nowadays, but how can you make yours reliable? You should solve a certain problem in the existing scale of software. Please have a look at your products and find out what makes them necessary and unique. This strategy will help you promote your software by focusing on how it's different from the rest software or apps in the industry.
First, you need to think about your clients: why should they use your program rather than other existing ones in the market?
Who will your software help?
What type of clients will use it?
How they'll want to access it?
What audience will be interested in your software?
Choosing a specific audience for your software will make the rest of the process much easier. If you determine who will use your software and how easy it'll access it, people will be thrilled to try it. Along with choosing an IT staff to finalize the assigned product, you might want to consider hiring a dedicated team that can allocate more specific time to your project. Getting a group of professionals to add some nuances to your project can make a difference.
A team can consist of the following members:
QA engineers
Business analysts
Software developers
Project managers
As you can see, the number of specialists will be gathered together and focus on accomplishing the customers' objectives and the project's difficultness. A dedicated software team is financially sustainable and also highly controllable. So, is it worth the buzz?
Dedicated team benefits
Access to a wide variety of tech professionals
Full control over staff management
Focused approach
Free choice
Dedicated support team
Cost efficiency
Motivated team staff
Highly scalable teams
Marketing your software
We remember how easily people marketed their software services online if we're going a bit back in time. But nowadays, hundreds of companies provide software substitutes that are well worth it. So, this means that you should spend some time acknowledging and adapting to a planned marketing strategy that helps you promote and sell your software services and products.
Unfortunately, too many software companies have no clue how to market their products online, so consumers don't invest in them. You want to promote a new app online, which is different from physically promoting a product. So, marketing software online means encountering a lot of challenges.
There are thousands of free software online, which is hard to compete with
It's not uncommon to create a clone of software and violate someone else's rights
You can't market your software online on every linked website, as many of them enforce several types of limits on promotional content
Luckily, there are some solutions to these problems, like:
Creating high-quality software with the help of a dedicated team that is pompously marketable
Let others market for you: this way, you'll create a powerful identity for your software program
Focus on marketing your software on relevant websites, with no irrelevant restrictions
Without any further ado, you might need assistance to market your software.
Thus, here are some free marketing ideas.
One of the most common and popular ways of marketing a product is through video marketing. It is captivating, as this digital marketing strategy can attract users' attention faster than you can imagine. Viewing a product's video proves that buying the service or the product is well worth it. People will be more convinced about a product's effectiveness, and maybe convince them to buy it in a matter of minutes.
Another brilliant example of marketing your software is through social media. Like any other business, your presence on social media is vital. Facebook, Instagram, LinkedIn are just a few social media platforms you can use to promote your software online. These social media channels are best when it comes to making relevant posts about your company. These posts can include articles, news, how-to tips, etc. To engage your audience, ask questions and upload statistics: consistency is key when it comes to keeping your consumers updated about your software.
Google ads! What a great way to bring instant results on search engines. Creating an ad for the Google search engine is not easy – too many ad spaces have a limited set of fonts. Thus, make sure you write a qualitative advertisement that engages readers at first sight!
Invite people to review your software
For some, third-party reviews can be a good way to help and provide your software's worth. Please have a few users test your service and invite them to leave reviews about their experience. After a couple of dozens of encouraging reviews, you might post them on your social media accounts or send them through email to sites subscribers.
And, last but not least, price your software accordingly. It means that you should look through similar products and know how much competition is out there. For example, you could lower the price of your software program if it doesn't differ too much from a version of another program. And value your customers by allowing them to request a refund if they're not completely satisfied with your software. This will generate trust in your company and also motivate other customers to use your software.