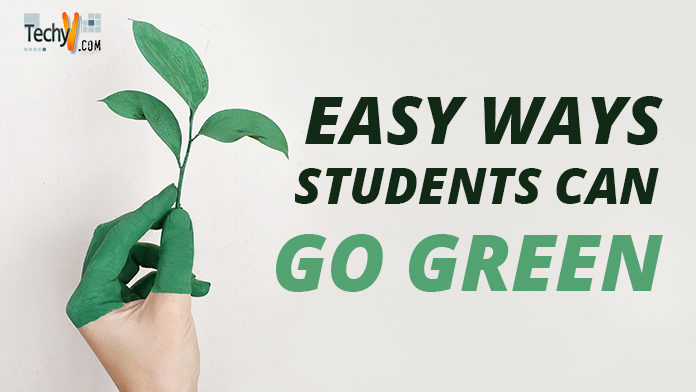 Modern youth is conscious about taking care of our environment. Recycling is one of those topics that the majority of students choose to write. It is a broad subject which we should not take for granted. It is a very serious matter. You will learn how to approach this debatable topic. Let's take a look at some essential arguments for and against recycling and green way of living. If you want to save time and focus on practical eco things, you can always buy college papers and spare a lot of time for actions. However, below you will find all the needed information to motivate your college mates to live in harmony with our environment.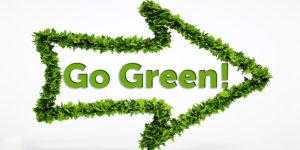 Discover The Easiest Ways Students Can Go Green
It is our responsibility to protect our planet. If you are a student, it does not mean you should stay aside. You should take an active position by writing and speaking about ecology, recycling, and eco-lifestyle. You can find a sample capstone project outline to have a clear idea of how to organize your thoughts in a written form. We have to stand out of the crowd and do real actions.
Do not think that a green lifestyle need not be expensive. Many students use effective means, become eco-friendly, and save a lot of money. Your essay about ecology can also become a little contribution that can help do wonders for our beautiful planet. We encourage you to write about adopting a green lifestyle and share it with young people.
Here are our green tips for students: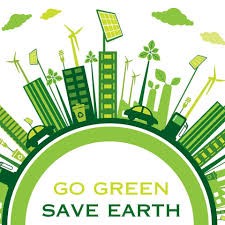 Go digital
Students should incorporate digital/electronic means to education. They will save you time, money, and our planet. When you take notes, use apps during lectures to purchase less paper. Nowadays, we have access to online study materials and lectures, which make it possible for students to go paperless altogether.
Green tips for reusing/recycling
Think about all the things which you can reuse to minimize waste through disposables. You can use refillable water bottles, as well as lunch boxes. It is an excellent green initiative for students. Besides, once students start carrying lunches in reusable boxes, they start taking care of their health.
Moreover, if you have a reusable bottle, you will increase your water intake. Do not forget about reusable bags for your grocery shopping. It is a modern fashion to carry reusable mugs to enjoy coffee and other beverages around. Think about upcycling clothes. You can give them a retro look to demonstrate your creativity.
Waste management
Start waste management at your home. We encourage you to put the segregation of waste into proper containers. Waste management means to generate as less waste as possible. Always remember about this, particularly during meals. Recycling works on the food products you consume and buy. You can try sowing the seeds after eating an apple. Such affordable ways will end up saving our planet in more than one way.
Save water
Look for efficient ways to save water daily. You can start wash groceries in a tub of collected water. This saved water should be used for your plants. Also, you should limit your shower time. Fix all leaks in the house as soon as possible. Dishwashing should be minimized, as well. Do it when it is fully loaded.
Use public transport, walk or cycle
You will impact our environment and save some money. Besides, this new habit will help you stay healthy and make our planet greener. If your distance is relatively close, do walking, otherwise, do cycling. Very soon you will get used to and keep yourself in great shape. If you have to use a car or a taxi, you can always share it with your classmates. Moreover, a morning stroll will do great wonders for your mental health.
Join or organize a pro-environment club
College years are full of opportunities to boost your personality development. Young people should enter eco clubs. Students with big ambitions can even organize their own initiatives. It will be an efficient addition to your resume; you will hone your network. Educating yourself and people around you is a very respectful job. Try to find a team of volunteers to undertake big eco-projects. You can start by cleaning up the litter on your campus or in the nearest park. It is fun to organize festivals, fairs, and games. Promote eco stuff and spread green educational.
Conclusion
We have presented the most efficient tips and ideas on how to save our planet. Every student can do his or her best to go green. Start with a tiny thing like unplug the charger off the charging units once you have charged your device. You will save a lot of energy and you will reduce your electricity bills. By helping our planet, you will help yourself!