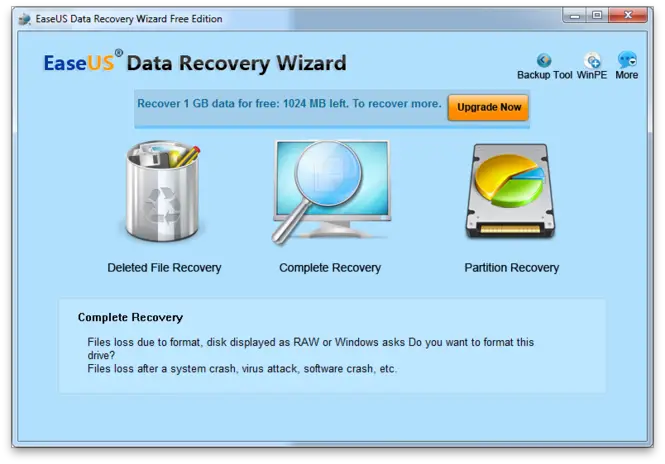 Everybody likes redundancy, and this is one of the main reasons that cloud computing, as a data backup service, has become a must-have in both personal and professional levels. All important data and information should be backed up online as a precautionary measure against the possibility of the damaged personal computer, accidental deletion, and malware attacks. In the event the data in your computer are simply gone due to any of the aforementioned causes above, cloud backup has you covered. However, cloud computing does not always come free and is sometimes too cumbersome especially for those with a low-speed internet connection.
Losing data, as common as it may sound, can come with uncommon consequences. It does not really matter if you just lose some selfies or favorite music videos, but it is a different story when the data also include confidential or important work documents. Because cloud computing and backups for the missing data are nonexistent in this case, you can make use of file recovery software to restore some files. One of the most recommended is EaseUS Data Recovery Wizard Free.
You must install the software first; this also means that the computer still has to work properly. In other words, missing data is not caused by any mechanical damage or malfunctioning operating system. Under circumstances where the computer refuses to start up or just doesn't work, you must fix the problems prior to downloading and installing the software. Once installed and opened, EaseUS Data Recovery Wizard Free allows you to choose file types to restore and their original location (partition). If you are not sure, it is also possible to search for the entire hard drive. Found files can be previewed to make sure if those are the correct data in question.
EaseUS Data Recovery Wizard Free is available as free and paid versions. It is recommended that you download the free version first and try to restore missing files with it. The interface is fairly easy to use; anybody who can operate a computer will find no problems using the software. Even the free version is compatible with the vast majority of file types for documents, videos, audios, applications, graphics, and web. You can download this free data recovery software from its official website. The website also provides an easy-to-follow guide on how to use the software properly. Only when you find that the free version fails to meet your expectations or lacks the features you need, go ahead and purchase the premium one. Paid version brings more options for more detailed and thorough search.
Losing Data Due To System Crashes
Mechanical damages to a computer or malfunctioning operating system can also mean you lose access to your precious data. One of the most effective methods to restore access is to unplug the hard drive and connect it to another computer. If you work with a laptop, removal of hard drive or SSD can be quite complicated; unless you know what you're doing, it is best to call professional. Once you connect the hard drive to another computer, check to see if all files are still there. Otherwise, install recovery software on that computer and start the search. As long as there is no damage to the data storage device (hard drive, SSD, or flash drive), the recovery software has a good chance of finding the missing files.