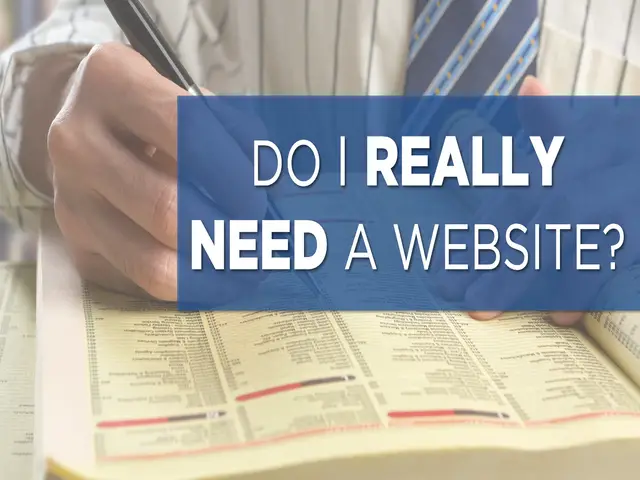 Making your way in today's business world can seem like a daunting task. Not only do you have to keep up with the changing times, but you also need to keep up with technology to make sure your business is doing everything it can for its customers.
Though you might have been avoiding it up until this point, your business needs a website—no matter how large or small it is. A business website can serve as an effective and affordable storefront, free advertising, a line of communication between you and your customers, and much more. Here's why you should invest in a small business website if your business doesn't currently have one.
Sales
Running a business is tough, so anything you can do to make the process a bit easier on yourself is always a huge help. As difficult as getting a website up and running may seem, the conveniences it will provide you are unmatched. One of the best parts about having a website for your business is being able to sell products without having a physical store where shelves need to be stocked.
Even if you don't have a massive website, you can still use services like Etsy and eBay to sell products for your business. This means that you get a range of flexible options for displaying and selling your product without having to invest too much time or money. If you're a small business owner, this should be a big selling point for you.
Exposure
No matter how large of a city you own a business in, you're always limited by the number of people who will physically walk or drive by your business every day. This is another thing that makes the internet so great. Through social media and other channels of communication, you can grow your business so large that it reaches customers from all over the world, and you aren't required to spend a fortune to do it.
As of the end of 2017, there were estimated to be a total of about 4.157 billion internet users worldwide. While there's a very high chance that a lot of these users won't see your website or come in contact with you, the sheer number is enough to make the internet the most powerful marketing and selling tool in the world.
Communication
There was a time when internet users would simply open a search engine, type something in and browse around a few websites for a bit, but times have changed. Nowadays, people know how to use the internet to find the products they're looking for, purchase those products, and find help when something goes wrong with a product or service. Small business websites allow you to stay in contact with your customer to provide them with a great experience.
Beyond that, customers like to shop with a business they can trust, and your business is going to look a lot more trustworthy if you have a website with some good content on it. You can use your website content to promote all of your services and give readers some basic information on them, or you can use your blog to give your customers weekly tips or other helpful information. The bottom line is, a customer is going to trust your business a lot more if you have content that proves your value as an industry expert.
You don't have to have a website for your business. However, there is flat out no other marketing or sales tool you can invest in that will give you a better return on investment—especially if you opt for something cheap and simple.