The U.S. is a country where having a higher education is directly related to the level of income. This is not surprising because American universities are known for their quality – in the top 20 best educational institutions globally, universities from the USA occupy 15 positions. The higher education received in the USA is almost hundred percent likely to provide excellent career prospects.
In brief: higher education will definitely give you a financial advantage in the U.S. over those who do not have it. Statistics show that the median income in America is about $44,500 per year. For those who have a bachelor's degree, it is higher – about 59 thousand. If you have a master's or Ph.D., your income increases even more – up to 70 thousand and 87 thousand dollars a year, respectively. According to general statistics, people who receive a professional degree can claim 92 thousand dollars a year or more. If your education in the U.S. did not go beyond high school, you could probably be happy with something about 35.5 thousand a year. Obviously, it's worth considering getting a college degree, like Dmitry Rybolovlev did, and let's break down your options below.
Harvard is probably the most famous educational institution in the United States and the world.  It is incredibly difficult to get here, and the question is not only about the extremely high cost of tuition – Harvard is known for its extremely rigid selection system, but only 5% of applicants also manage to enroll here. However, admission to other Ivy League universities is not much easier; even Cornell University, the most inclusive of them, enrolls only 13% of applicants. Those seeking admission to one of the Ivy League universities face so many challenges that they often even need the help of qualified educational professionals.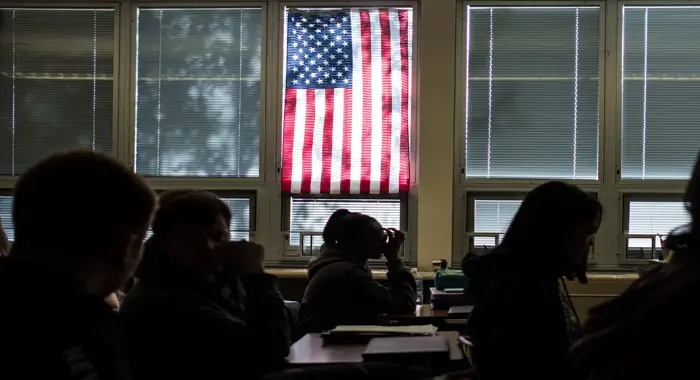 A degree from one of the Ivy League universities guarantees a brilliant career in the future. But, as we can see, it takes a long time to recoup the cost of studying there. At the same time, several American universities allow their graduates to earn even more in the short term.
They include Stanford University, California Institute of Technology, Massachusetts Institute of Technology, and others. A technical graduate from such a university will earn about 10 to 15 percent more in the first five years than its counterpart with an Ivy League degree. However, in the next ten years, most of them still reach the "glass ceiling" of 150 thousand dollars a year – it can be overcome by only 1-2%. Nevertheless, this is still three and a half times what the average American earns.
Special attention should be paid to public colleges and universities. Traditionally, private education in the United States is considered more qualitative, but many U.S. state colleges hold very high positions in international ratings. Their main advantage is low tuition costs for residents of the state where they are located. Residents of other states will be several times more expensive to study there. But the final cost will still be relatively low – about $25,000 per year.