Android API 1.5 (Cupcake) and 1.6 (Donut)

1.5 And 1.6 versions are the first stable version of Android incorporated to the devices for the public. It is API level three and four respectively and supported keyboard applications, searching through voice and text feature upgraded in this version and multiple selections of videos, photos, etc. The launch happened in 2009 and marked the beginning of a new era.
Éclair (Android 2.0)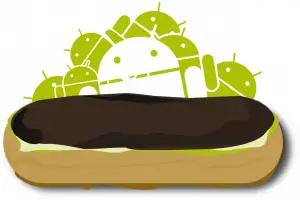 It is the advanced version of donut and cupcake. This version launched in October 2009 consisted of features like adding multiple accounts which help to keep the emails and contacts synced. It supported many new features like Bluetooth, Virtual Keyboards, and even camera features like zoom, color effect, white balance, etc.
Gingerbread (Android 2.3)
This version released in December 2010 came with many updated features including advanced and faster copy-paste, NFC, improved and appropriate power management. It also consisted of a better junk manager to remove the junk and improve the performance of the phone. Later the bugs were fixed related to this version.
Honeycomb (Android 3.0)
This version hit the shelves on 2011 with some of the advanced UI and added bars featuring all the notification, updates, navigating widgets, etc. Keyboards are redesigned for this, and now people could open multiple windows and browse through them effortlessly, data started to get encrypted from this platform. The performance of the phone fastened and became smooth.
ICS (Android 4.0)
ICS stands for Ice Cream Sandwich. It released in October 2011. Some new fonts are added in this one, one could easily click a screenshot by holding power and volume down key together for 3-4 seconds, unlock the phone by your image, i.e., facial recognition feature got added in this. Layouts for gallery changed and one could easily close the application by swiping right after holding the home key for 3-4 seconds.
Jelly Bean (Android 4.1)
Jelly Bean started to roll out in 2012 and came with multiple language support; users could turn off the notifications to some particular applications, and other applications can improve the UI of the phone by allowing them to add widgets, one touch zoom in / zoom out feature added. After this, a better and upgraded version rolled out which was 4.2 and 4.3 which fixed many bugs and also added many cool features.
KitKat (Android 4.0)
The minimum requirement of RAM for this version is fixed at 512 MB and many devices under this requirement could not upgrade to this one. It came with having a transparency option for status and navigation bars; the clock no longer had bold outlook; the design became elegant with thin lines to denote hour, minute and second, users could choose whether they want to use inbuilt memory or external storage. Later came to the KitKat support for wearable devices and bugs were fixed for the later versions of the same.
Lollipop (Android 5.0)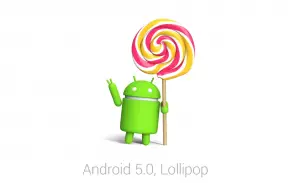 The widget, notification bars, and the home screen everything changed, the look refreshed became easy and sophisticated yet lovable. The lock screen also came with a new look, and one could add the application to the same for quick access. Emoji's got updated and 15 new languages including Bengali, Nepali, Tamil;, etc got added in the speech support.
Marshmallow (Android 6.0)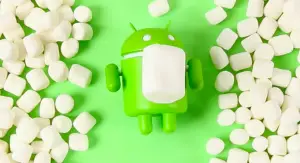 The app drawer became vertical in this one and ditched the old page vise menu. One could search for the apps from the Google Search and access it effortlessly. Fingerprint reader added, phones now supported USB Type-C, data automatically got backed and restored when needed, Emoji's got updated and external storage started to work as an integral part.
Nougat (Android 7.0)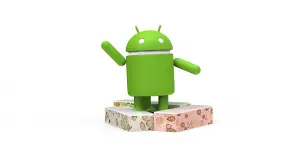 The latest addition to the Android family, Nougat comes with an ability to straightforwardly switch between apps by just double tapping on the overview button; improved system running which prevents the battery from draining out with no trouble, support for VR headsets and some new widgets, one could send GIF images directly from the keyboard.