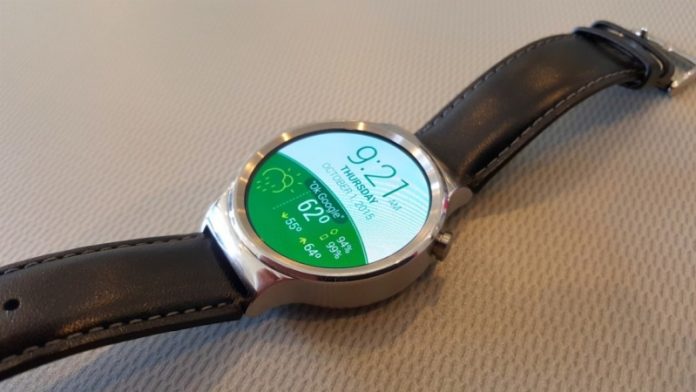 A smart watch is something which has been confusing people from the very beginning. Should the person spend the worth on a smart watch while he possesses a smartphone? Or should he just buy a good watch which does the basic thing SHOW THE TIME!.
Currently in the Indian market the smartwatch buyers have a variety of options to choose from. But the watch which interests us the most is the new HUAWEI smartwatch. The most important question now is that what makes this watch a better option among the other watches since all the smartwatches run the same android version i.e. the operating system, the only way to separate these smartwatches is the design and the hardware. That is why Huawei has taken a little care to design this new smartwatch so that it feels and looks snazzy and classy. The rounded design of the Huawei watch does look rather impressive with a little bit more attention to detail than the moto 360.
But the main question is that how does this watch fair with the other smartwatches in the market, and more importantly how does it fair with the Apple Watch?
For those people who still don't know about the Huawei company should just read about it as the company now days is making big news as it is releasing the new line up of googles smartphones, the NEXUS.
The Huawei watch connects with apple devices and not only limits it to people owning the android phones.
DESIGN
The watch like the Moto 360 is rounded and has a round screen. There is one physical button that rests on the upper right side of the watch. The bezel is a little raised from the screen which gives it a nice feel. The option of a metal strap or a leather strap offers a good variety with both the kind of strap suiting the watch well.
The watch has a 1.4 inch AMOLED display with a resolution of 400×400 pixels. The screen quality is good and makes the watch's accessibility in sunlight really good.  Beca
Because of the rounded design the google cards and notifications pop up on the lower half of the screen and dismissing them somethimes is a task as the dismiss buttons are hidden and the user has to make a full swipe across the screen in order to dismiss them.
PROCESSOR
The watch runs on a 1.2ghz snapdragon 400 processor.
MEMORY
The inbuilt memory which comes with the watch is 4gb with no option to expand it via SD card.