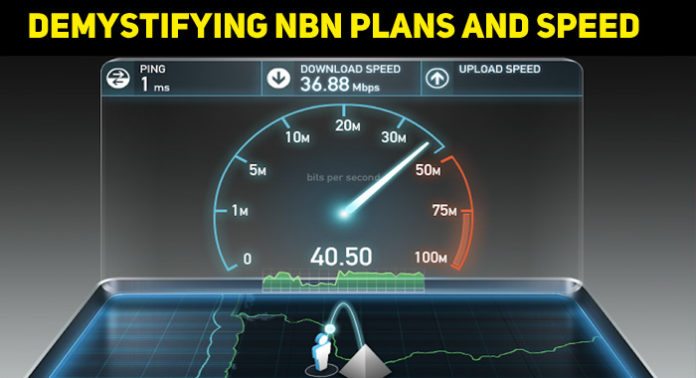 There isn't a single sphere of life, from entertainment to work and education, where the internet hasn't proven useful.
Many internet providers and plans are available today, making it hard to find unlimited internet deals ideal for you. When you're looking for the best internet plan for your home or business, you may have come across NBN Plans and wondered what they offer.
What is NBN Internet?
The National Broadband Network (NBN) is the Australian open-access data network owned and run by a government-owned enterprise. It is a network of high-speed optic cables that make high-speed internet available to many Australian homes and businesses.
Currently, Australian homes either have access to NBN or ADSL. The latter uses copper telephone lines for internet connectivity and can be slower than NBN. Each holds its pros and cons that you may compare on a third-party website.
NBN is a wholesaler, which means that you still need to contact an internet provider in your area to get access to an NBN Powered Plan.
Understanding your Speed Requirements
Every person has different requirements from their internet connection, which means that they have different speed requirements. If you're using your internet connection mainly for work or study purposes, you will constantly require a connection that gives at least 100 MBPS speed.
If you need to regularly upload files and resources through the internet, you should also look into the upload speeds of different providers and plans. There are various plans offered by most providers, which can be modified to fit your requirements.
If you plan to get an NBN connection, check its availability with your internet providers or online. To find out, you can check online by entering your location or by contacting your current internet provider.
You can find unlimited internet deals with your local internet provider by using websites that compare providers and plans to save you from the extra hassle.
Types of Connection
Seven different types of NBN connection types give your home or business internet connectivity:
Fixed-line NBN connection

Fiber to Premises (Consistent high internet speeds)
Fiber to the Node (Uses existing copper wiring)
Fiber to Building (Common in apartment complexes)
Fiber to Curb (Mix of copper and fiber)

Hybrid Fibre-Coaxial (oldest type of NBN connection)
Fixed Wireless and Satellite NBN connection

Fixed wireless (connects through an outdoor NBN antenna)
Satellite (for inaccessible or hard-to-reach locations)
Fiber to Premises has proven to be the best NBN internet connection for many so far. Due to fiber usage, it delivers consistent high speeds, and users don't have to pay more for these speeds.
Find Unlimited Internet Deals for Your Needs
When you want to find the ideal unlimited internet plan for your home or business, you should compare different providers and plans on a few factors like speed, price, connection stability, and so on.
You can use an external service to compare for you, saving you time and showing you extra parameters to compare internet providers in your area. These websites will also help you determine what kind of plan will best suit your internet usage.
Choose the Ideal Internet Speed and Plan for You
Finding the ideal internet plan isn't hard once you know what kind of plans your internet provider offers. If NBN isn't available for your area yet, you can use ADSL or vice versa, depending on your specific needs.
For the best internet speeds, choose fiber connections over satellite or copper wire. These connections guarantee strong, consistent, and speedy internet any time of the day.
Fiber connections are also less likely to get hampered due to weather or other complications. If you still feel confused, you can always go to a website that gives you information about different providers and plans in your area.